Iran
Police Chief: Iranian Border Guards Arrest Several Terrorists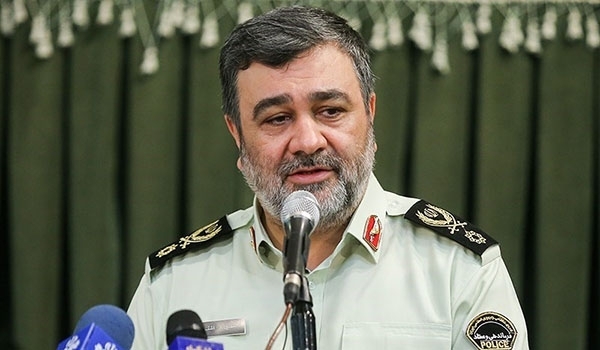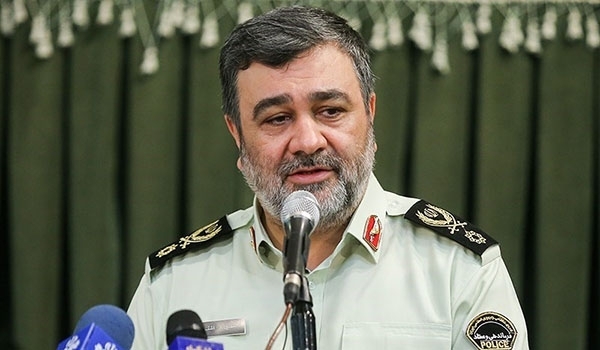 Iranian Police Chief Brigadier General Hossein Ashtari said the country's security forces have detained a number of terrorists at the borders recently.
"A number of individuals have entered Iran illegally in the past few months with the aim of carrying out terrorist acts but were arrested thanks to the border guards' vigilance and efforts," General Ashtari said, addressing a ceremony in the Northeastern province of Khorassan Razavi on Sunday.
He underlined the Law Enforcement Police forces' preparedness to safeguard the Iranian borders, stressing that security prevails across the country.
General Ashtari added that the Law Enforcement Police wants to accelerate its forces' missions by increasing the number of its personnel and enhancement of electronic and optic equipment at the borders.
His remarks came days after Iranian Intelligence Minister Seyed Mahmoud Alavi announced that the country's security forces had traced and captured members of an ISIL team of terrorists in the past few days.
"We have identified enemies' anti-security moves one after another with vigilance and comprehensive control and we traced and captured a 7-strong group affiliated to the ISIL," Alavi told reporters in Tehran on the sidelines of his visit to an exhibition of Iran's defense achievements last Sunday.
He added that the team planned terrorist operations in Iran, but was dismantled before making a move.
"We have had enemies' moves under radar due to our full control and vigilance and extensive monitoring so far, and (hence) nothing special has happened these days," he said, referring to the Ten-Day (Feb. 1-Feb. 11) Dawn marking the victory of the 1979 Islamic Revolution.
Yet, the intelligence minister said the nation's full security specially during the days that marked the victory of the Islamic Revolution did not at all mean that no antagonistic effort had been aimed at the country. "There have been several other teams of terrorists who have all been identified and captured before staging terrorist operations," he added.