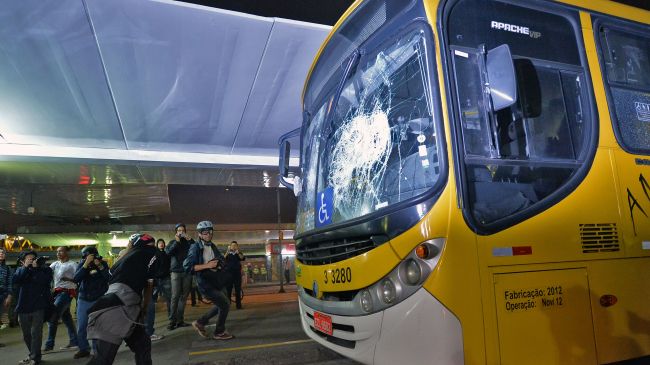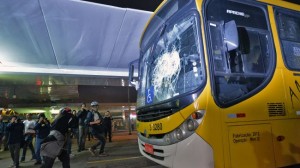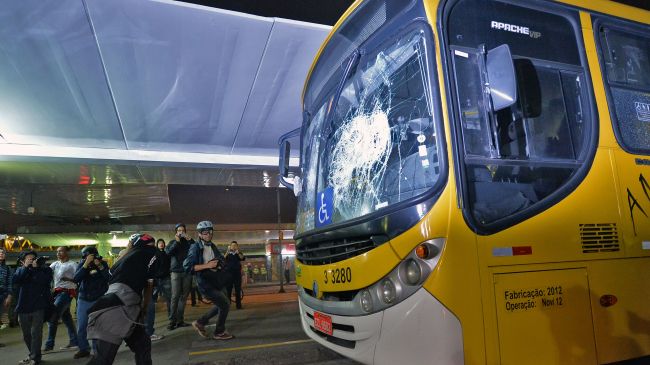 Brazilian police have used tear gas in clashes with demonstrators, who had taken to the streets in the city of Sao Paulo to protest a price hike in public transport.
The clashes took place on Friday as angry protesters were marching on the city's main station and set several buses on fire.
The protesters were said to include members of the so-called Black Bloc anarchist group.
One police officer was injured in the clashes.
The rallies were organized by the Movimento Passe Livre, a group that has been campaigning against the city's high bus fares since 2004.
The clashes came as Brazilian President Dilma Rousseff announced a USD 2.4-billion plan to improve public transport in the city.
The money will be invested in urban train lines and subway expansion, which includes a new line to link the city's airport to Sao Paulo's eastern zone.
"The republic and the state government have a common coordinated action to attack the most serious problems that we have in our largest cities, one of which is urban mobility," Rousseff said on Friday.
The country has seen anti-government rallies since June, with protesters demanding more public spending on schools, public health, and transportation.
Earlier this month, a protest rally by thousands of teachers in Rio de Janeiro seeking pay hikes was hijacked by anarchists, who set fire to banks and other buildings.