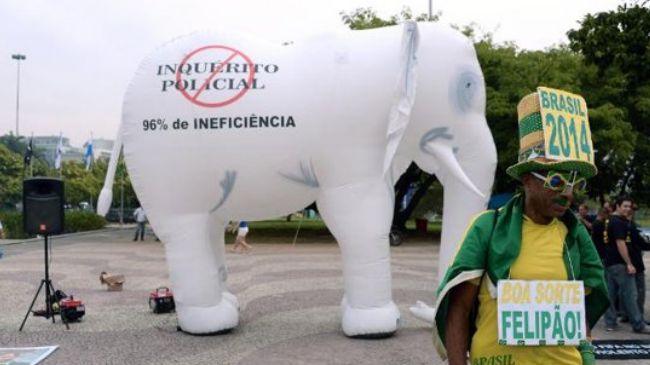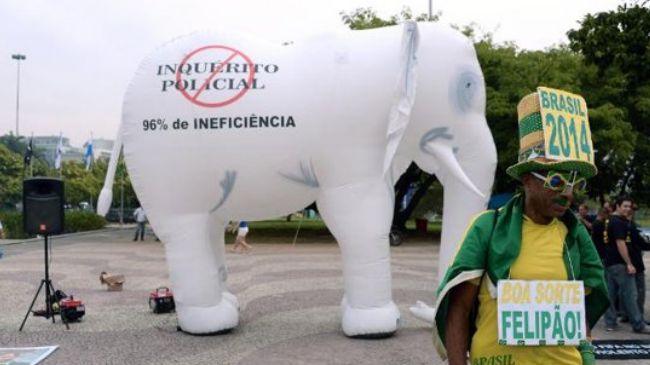 Police officers in Brazil have staged a strike in a number of cities to voice their anger at the government's failure to meet their demands for better pay and working conditions.
Federal police personnel walked off their jobs and held a protest in the city of Rio de Janeiro on Wednesday, just as Brazil's soccer team Coach Luiz Felipe Scolari announced the country's squad of 23 for the 2014 FIFA World Cup.
Striking officers reportedly surrounded police headquarters in the capital, Brasilia. They also took industrial actions in several provincial cities such as Fortaleza, Porto Alegre and Natal.
Meanwhile, Brazilian police officers threatened to go on a nationwide strike during the World Cup games, scheduled to begin in June, if authorities do not give a satisfactory response to their demands.
"We gave all possible deadlines. If we don't see a government response to change things, we will stop working during the World Cup," said Andre Vaz de Mello, the president of the federal police union.
Opposition to the expenses of the World Cup has been being expressed in Brazil over the past few months. Critics say the money being spent on the sports event should be invested in better health, education services, transportation, and housing for Brazilians.
There have already been a number of violent confrontations between protesters and security forces in the South American country over the past weeks.
Brazil is the biggest country with the largest economy in Latin America; but, according to the World Bank, 15.9 percent of its population of 200 million lived below the poverty line in 2012.