Police must probe NHS deaths, says UK Health Secretary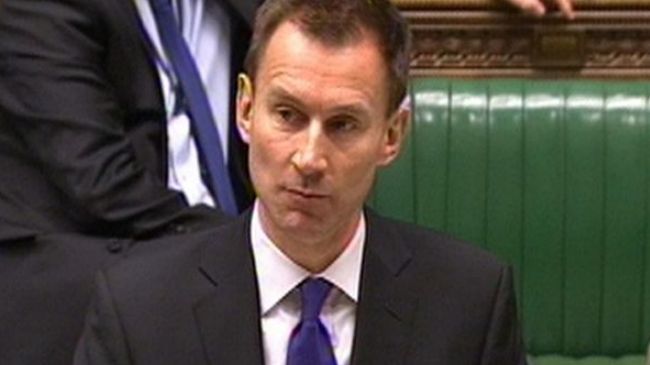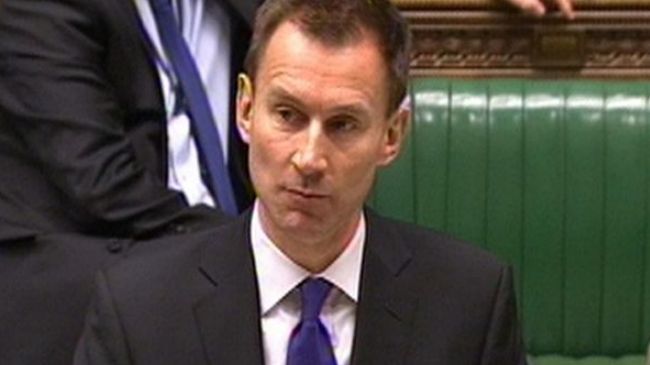 British Health Secretary Jeremy Hunt has called on the police to probe hundreds of preventable deaths at Mid Stafford Hospital.
This comes after an inquiry into the causes of 1,200 of unnecessary deaths at Stafford Hospital found failings at "every level" of Britain's National Health Service (NHS).
Hunt called the findings as "absolutely outrageous" and said the police should look at every evidence in the public domain.
"This was a public inquiry designed to help us understand why the system didn't pick up what went wrong but I think it is absolutely disgraceful with all those things happening, whether it is doctors, nurses or managers, nobody has been held to account."
The £13 million two-year inquiry was chaired by Robert Francis QC, who called for a shake-up of health watchdogs and criminal charges for those who cause patients' deaths by poor care and negligence.
Campaigners, including one of Britain's biggest unions Unite, have called for resignation of NHS chief Sir David Nicholson, as well as Royal College of Nursing chief executive Peter Carter.