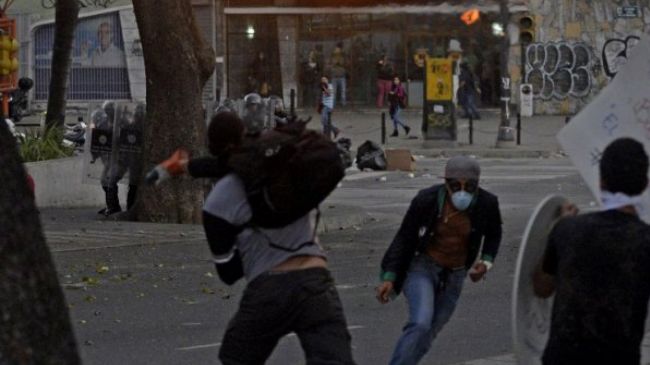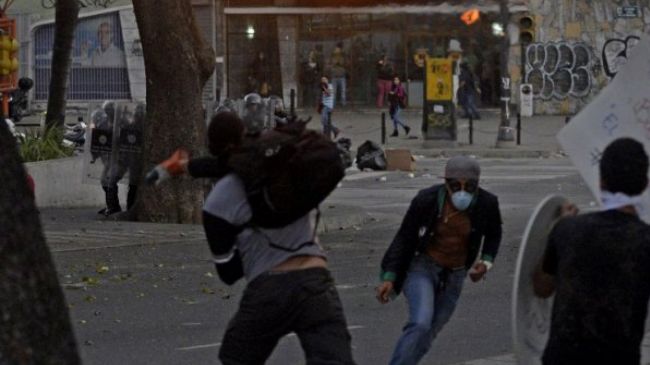 Fresh clashes have erupted between police and anti-government protesters in Venezuela's capital city of Caracas.
Protesters set up barricades to block streets in the municipality of Chacao in east Caracas on Thursday, defying Venezuela's Supreme Court ruling, which bans unauthorized protest rallies and allows police to break up such gatherings.
Police fired tear gas and rubber bullets to disperse the angry crowd.
Opponents described the recent court ruling as another attempt by the government to crack down on dissidents, adding the ruling goes against democratic principles.
Similar protests were also held in Caracas as well as other Venezuelan cities, including Valencia and Maracaibo, on Wednesday to call for an end to the newly imposed restrictions on the right to demonstrate.
Venezuela has witnessed violent pro-and anti-government protests since mid-February. The protests, however, have lost momentum since April 7, when the government and opposition leaders held talks for the first time aimed at ending street protests in the south American country.
The two sides held talks for the first time on April 7, followed by a first-time televised meeting on April 10 between President Nicolas Maduro and some opposition leaders.
The opposition has blamed Maduro administration for the country's high crime rate and economic hardships, claiming that his policies have led to a shortage of essential goods and high inflation.
Maduro, however, has accused the United States of backing the opposition to launch a coup d'état in the South American country.