Africa
Political party behind kidnap: Libyan premier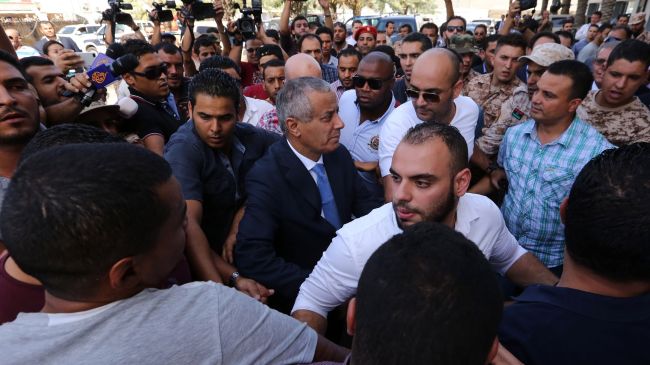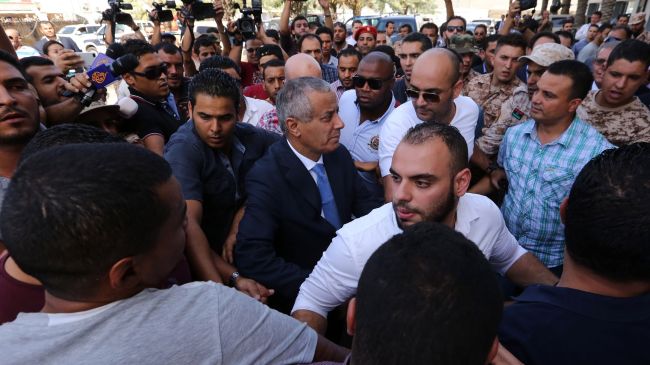 Libyan Prime Minister Ali Zeidan says a "political party" is behind his brief abduction in the capital Tripoli.
Without naming the group, Zeidan, who was freed just hours after he had been kidnapped by gunmen from a hotel in Tripoli, said on Thursday that "It's a political party which wants to overthrow the government by any means."
He went on to say that the abductors "want only to overthrow the government, by force, by democracy, by non-democratic means, or by any means whatsoever."
The Libyan premier also said that "In the coming days I will give more information on who this political party is that organized my kidnapping."
Early on Thursday, the Libyan government stated that Zeidan had been abducted, saying, "The head of the transitional government, Ali Zeidan, was taken to an unknown destination for unknown reasons."
Later in the day, Libyan Foreign Minister Mohamed Abdelaziz announced the freedom of Zeidan, saying, "We have no details so far on the circumstances of his release."
Meanwhile, a former rebel group known as the Operations Cell of Revolutionaries claimed responsibility for the abduction.
The group said on its Facebook page that it had "arrested" Zeidan on the orders of prosecutors, but the public prosecutor's office said it had issued no warrant for an arrest.
The kidnapping of the Libyan prime minister was made after US forces carried out a raid in Tripoli to kidnap alleged al-Qaeda operative Abu Anas al-Libi on Saturday.
Al-Libi, 49, is reportedly being held captive and questioned on American warship USS San Antonio in international waters.
The Libyan government, which regards the US raid in Tripoli as a case of abduction, summoned the US ambassador over the move on Tuesday.
Later in the day, Zeidan told reporters in Tripoli, "Our relationship with the USA is important, and we care about that, but we care too about our citizens, which is our duty."