Iraq
Politician: Iraqi Government Not Weakened by Hashimi's Case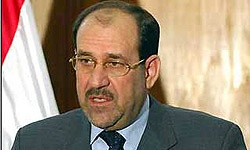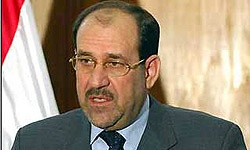 Iraq's government is fully strong and continues to function powerfully, a senior Iraqi politician said after some recent allegations by former Ba'th party members that the US pullout has sparked major changes in the country's political groupings and that Iraqi Vice-President Tariq al-Hashimi's case has caused divisions in Baghdad's government.
Speaking to FNA, member of the Islamic Al-Da'wah Party Seyed Mahmoud al-Miali dismissed the claims made by the Ba'athists (the members and supporters of the former Iraqi regime) and a number of political factions that the US withdrawal has sparked some changes in the political structure and groupings in Iraq and has, thus, undermined the government of Prime Minister Nouri al-Maliki.
"The government is not a single person named Nouri al-Maliki," Miali said, adding that the Iraqi government includes the country's key political groups.
"I do not imagine that any significant coalition or alliance will be formed in Iraq because Nouri al-Maliki's cabinet is in a strong position," former Iraqi parliamentarian stated.
"In fact, the stance taken by the prime minister is the National Iraqi Alliance stance and is not a personal stance," Miali noted.
Meantime, he underlined Hashimi's case has created discord and division among the Al-Iraqiya list, adding that while some believe the faction should support and accused vice-president, others say are "well informed of the crimes and plots staged by the dissolved Ba'th party".
Hashemi is accused of masterminding the car bombing which took place on November 28 and injured a number of Iraqi parliamentarians.
According to the Iraqi government, evidence pointed at al-Hashimi's embroilment in the parliament blast incident after deriving confessions from four arrested Islamic Party members.
Hashimi was the head of the Islamic Party, a political party representative of the Muslim Brotherhood in Iraq, in 2004, but in 2009 he announced that he is no longer a member of the party.
Instead, he created the Tajdeed movement, which is considered to be one of the political parties component of the secular Iraqiya block.