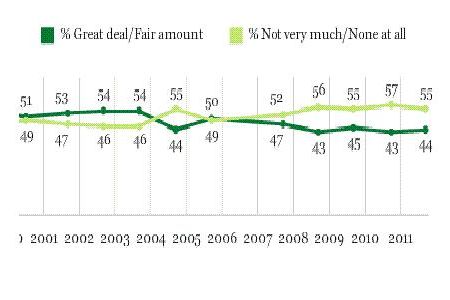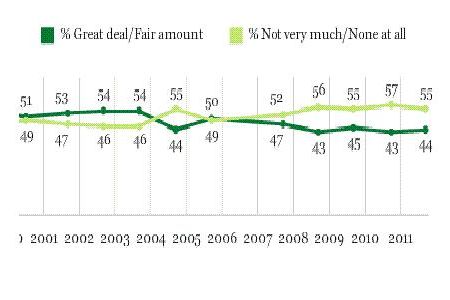 Fifty-five percent of the Americans have little or no trust in the US mass media and in them reporting the news fully, accurately and fairly, a recent Gallup poll shows.
"In general, how much trust and confidence do you have in the mass media-such as newspapers, TV, and radio- when it comes to reporting the news fully, accurately and fairly- a great deal, a fair amount, not very much, or none at all?" asked the survey, which was based on phone interviews conducted among a random sample of 1,017 American adults.
According to the results published in September, only 44 percent of the Americans have a "great deal" or "fair amount" of trust in the US media.
In addition, sixty percent of them are aware of the country's news organizations' bias toward certain reports, with 47 percent saying that the media are too liberal and 13 percent considering them too conservative in this regard, the Gallup survey shows.
This is the most negative results, Gallup has measured to date. This comes while most Americans still trust news organizations more than many other institutions, including the government and businesses.