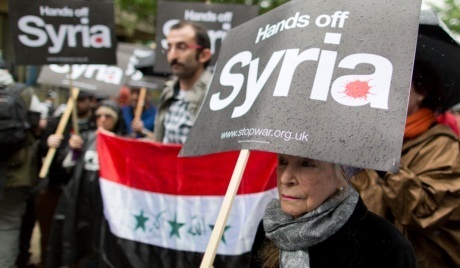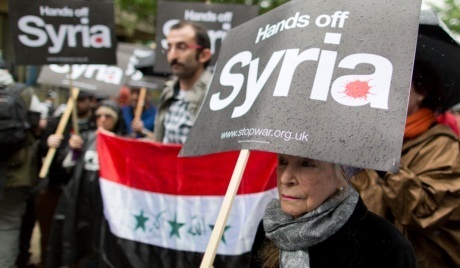 A new poll shows that a majority of Germans are opposed to a potential Western-led military intervention in Syria.
According to Forschungsgruppe Wahlen polling group, which conducted the poll for Germany's ZDF television, 58 percent of the respondents voiced opposition to a military strike on Syria.
The poll also indicated that 55 percent of the interviewees believed that Germany should not lend financial or material support to such a move.
The survey whose results were released on August 29 was carried out from August 26 through August 28 on 1,348 people in Germany.
On August 21, the militants operating inside Syria and the foreign-backed Syrian opposition claimed that hundreds had been killed in a government chemical attack on militant strongholds in the Damascus suburbs of Ain Tarma, Zamalka and Jobar.
A number of Western and Arab countries have also accused Damascus of carrying out the attack. However, the Syrian government has denied the allegations as baseless.
The UK parliament on Thursday voted against a motion by British Prime Minister David Cameron to authorize military action against Syria.
However, Washington says it is willing to go ahead with its plans for a strike on Syria even without the approval of the United Nations or the support of its allies.
US officials have said that a possible military plan against Syria could be launching cruise missiles from US ships in the Mediterranean. The plan is said to be awaiting US President Barack Obama's go-ahead.
A recent poll conducted by Reuters/Ipsos found that about 60 percent of Americans believe that the United States should not get militarily involved in the Syrian conflict.