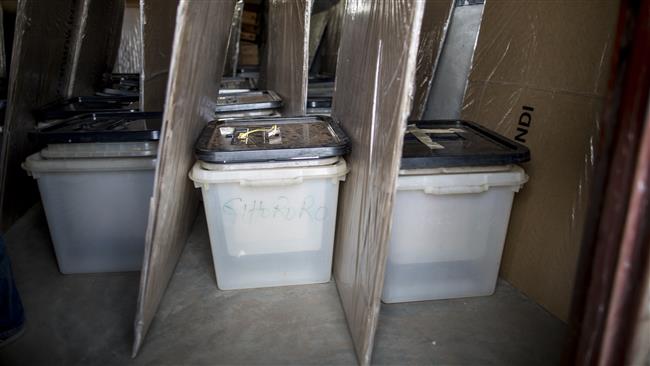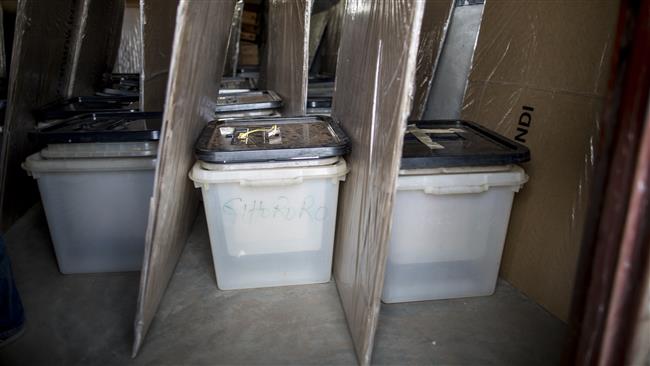 Polling stations in Burundi's parliamentary and local elections have officially opened following weeks of bloody unrest in the African country.
The polls opened at 6 am local time (04:00 GMT) on Monday.
Some 3.8 million are eligible to vote in the elections, which were boycotted by the opposition and civil society groups, who claim that the conditions are not yet ripe for a free and fair vote.
Meanwhile, police and election officials said that assailants threw grenades at several polling stations, including in the capital, Bujumbura, overnight ahead of Monday's elections.
On Friday, Burundi's opposition groups announced their decision to boycott both the parliamentary election and the presidential vote scheduled for July 15.
"All the opposition [groups] have unanimously decided to boycott the elections," said Charles Nditije, a key opposition leader, on Friday after a letter signed by representatives of all political opposition groups was handed to the election commission.
The opposition letter criticized the timetable set by the election commission, saying the opposition groups will not take part in the polls unless there are conditions for "peaceful, transparent and inclusive" elections.
According to the letter, the opposition conditions included disarming pro-government militias, ensuring the security of the electoral process as well as political leaders and society, reopening independent media, and facilitating the return of refugees.
Burundian police officers on June 28, 2015 guard a warehouse where electoral materials are stored ahead of Monday's parliamentary elections. ©AFP
Burundian authorities refused to delay the elections.
Meanwhile, the African Union has said that it won't monitor the elections, given the unfavorable conditions prevailing in the Burundi.
Burundi plunged into turmoil in late April when President Pierre Nkurunziza announced a decision to run for a third consecutive five-year term.
Opponents say Nkurunziza's bid violates the country's constitution.
A day before the opening of the polls, Burundi's Parliament Speaker Pie Ntavyohanyuma fled the central African nation, saying that he feared for his life, after opposing the president 's bid for a third term in office.
Last week, Burundi's Second Vice President Gervais Rufyikiri also said he had fled the country for the same reason.
The poverty-stricken and landlocked country has been the scene of weeks of street demonstrations, a violent police crackdown and a failed coup attempt by a section of the army.
Around 70 people have been killed in weeks of street protests that have been brutally suppressed by the police and security forces.
According to the UN, more than 100,000 people have also fled to neighboring countries since the political tension broke out in Burundi.