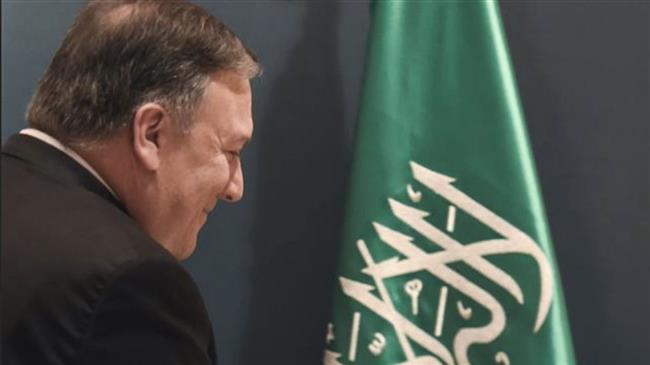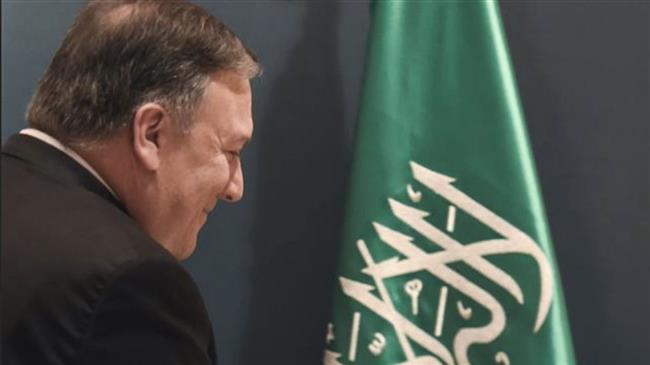 US Secretary of State Mike Pompeo says Washington will continue its military aid to Saudi Arabia and its allies to keep up with the bombardment of its impoverished neighbor, Yemen, arguing their efforts to "reduce the risk of harm to civilians."
The former CIA chief released a statement Wednesday to announce he had assured American lawmakers that the aggressors are on path to end the war.
"I certified to Congress yesterday that the governments of Saudi Arabia and United Arab Emirates are undertaking demonstrable actions to reduce the risk of harm to civilians and civilian infrastructure resulting from military operations of these governments," Pompeo said.
Airstrikes have recklessly destroyed homes, hospitals, schools and markets in the Arab world's poorest country.
Last month, a National Defense Authorization Act (NDAA) was signed into law, requiring the Trump administration to certify that Saudi Arabia and the United Arab Emirates are taking steps to end the assault.
A US military halt to refueling the Saudi coalition aircraft would be one consequence of not making such certifications by Pompeo, more of which will be required 180 days and 360 days after the NDAA was signed into law.
"We will continue to work closely with the Saudi-led coalition to ensure Saudi Arabia and the UAE maintain support for UN-led efforts to end the civil war in Yemen, allow unimpeded access for the delivery of commercial and humanitarian support through as many avenues as possible, and undertake actions that mitigate the impact of the conflict on civilians and civilian infrastructure," said the US secretary of state said.
Pompeo's comments came as the first certification was due but more certifications will be required in the future.
Defense Secretary James Mattis also endorsed Pompeo's certification.
"I endorse and fully support Secretary Pompeo's certification to the Congress that the governments of Saudi Arabia and United Arab Emirates are making every effort to reduce the risk of civilian casualties and collateral damage to civilian infrastructure resulting from their military operations to end the civil war in Yemen," Mattis said. "The Saudi-led coalition's commitment is reflected in their support for these UN-led efforts. Alongside the Department of State, we are actively engaged with Mr. Martin Griffiths, the UN Special Envoy, to achieve a negotiated end to this fighting."
In March 2015, Saudi Arabia and a coalition of its regional allies started the war against the Muslim world's poorest country.
Backed by the US, the military campaign has devastated the country and left some 15,000 people dead.