Europe
Pope Condoles with Iran over Strong Quake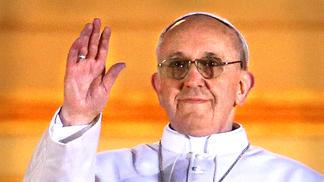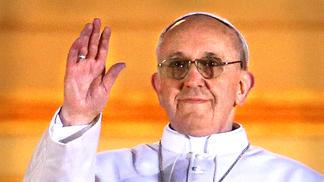 Leader of the Catholic Church Pope Francis expressed his condolences over the recent earthquake that jolted Iran's southeastern province of Sistan and Baluchestan, as well as the southern parts of Pakistan.
"I learned with sadness of the violent earthquake that struck the peoples of Iran and Pakistan, bringing death, suffering and destruction," he said during his general audience at the Vatican on Wednesday.
"I raise a prayer to God for the victims and for all those who are in pain, and I wish to express my closeness to the Iranian and Pakistani people," he said.
Meanwhile, in a message to Iran's President Mahmoud Ahmadinejad on Wednesday, Indian Prime Minister Manmohan Singh also sympathized with the Iranian government and nation over the powerful earthquake and offered assistance for the affected people.
"We are prepared to provide all assistance within our means to support your efforts to provide relief to the affected people," Singh said.
"The people of India join me in conveying our deepest condolences for the loss of life, injury and destruction of property as a result of this natural disaster. Our thoughts and prayers are with the people of Iran," he said.
On Tuesday, a 7.5-magnitude earthquake hit a sparsely populated rural area between the Iranian provincial cities of Saravan and Khash at a depth of 95 kilometers (59 miles) at 3:14 p.m. local time (1044 GMT). The quake, unprecedented in the past 40 years in Iran, prompted officials to declare a state of emergency in the region.