Syria
Pope Francis calls for 'urgent' end to Syria crisis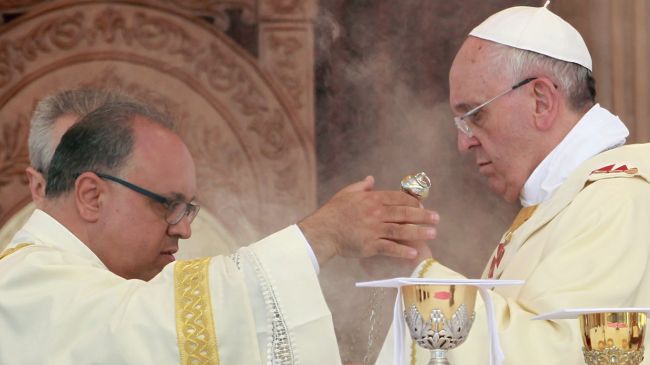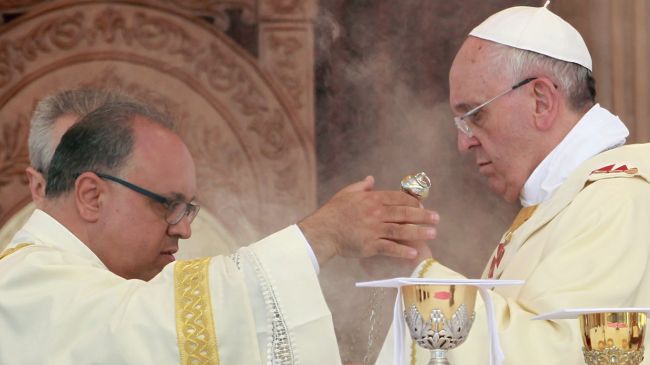 Pope Francis has called for an urgent peaceful solution to the ongoing crisis in Syria as he embarks on a three-day tour of the Middle East region.
He made the call on Saturday in an address to Christian and Muslim leaders in Jordan's capital Amman.
"May all parties abandon the attempt to resolve issues by the use of arms and return to negotiations," the Pope said.
The Pope also urged an end to the conflict between Israel and the Palestinians, saying the Middle East is facing grave tensions.
A visit to Syrian refugee camps in Jordan is also high on his agenda.
Jordan opened a third camp for Syrian refugees last month to accommodate up to 130,000 people. The country already hosts 600,000 registered Syrian refugees, that is 10 percent of its population.
Earlier, Francis had told journalists that his Middle East trip will be challenging, but rewarding.
On Sunday, the Catholic Church leader will also visit a Palestinian refugee camp in the West Bank city of Bethlehem.
It is Francis' first visit to the Middle East region since he became pontiff. It is the first time a pope has landed in the West Bank rather than Tel Aviv first.
The visits by the Pope come as Israel is facing mounting pressure to rein in a spiraling wave of hate crimes by Israelis targeting Christian and Muslim religious sites, with new racist vandalism attacks being reported on an almost daily basis.