Syria
Pope Francis seeks closer Iran ties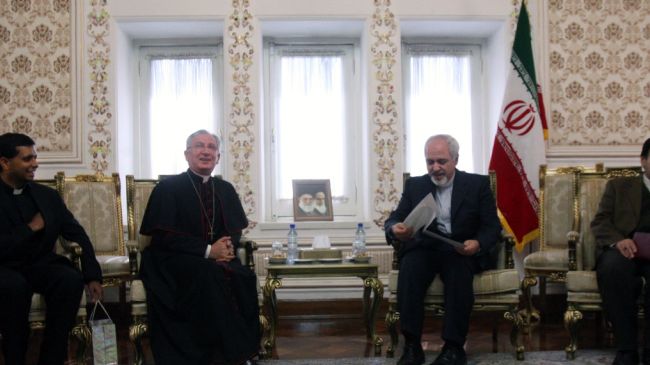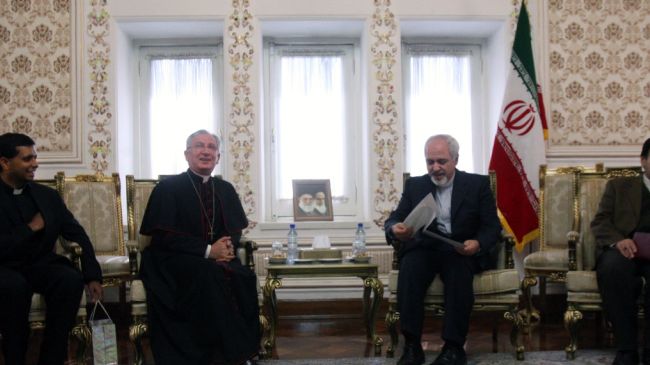 The Vatican's new Apostolic Nuncio to Iran says Pope Francis seeks closer bilateral relations between the Catholic government and the Islamic Republic.
In a Sunday meeting in Tehran, Archbishop Leo Boccardi presented his credentials to Iranian Foreign Minister Mohammad Javad Zarif and hailed the longstanding relations between the Vatican and the Iran.
Archbishop Boccardi called for interaction and bilateral cooperation between Catholic and Muslim scholars in an effort to settle regional crises, particularly the foreign-sponsored turmoil in Syria.
The Iranian foreign minister, for his part, praised good Tehran-Vatican City ties, saying the Christian minorities in Iran have been living in peace with other people for hundreds of years.
Zarif also pointed to the deadly crisis in Syria and said, "With regards to the ongoing extremism in Syria, the condition of people and religious minorities, including the Christians in this country, are a cause of concern for us."