Economy
Portugal to cut more spending in 2014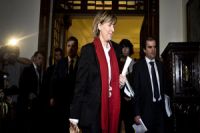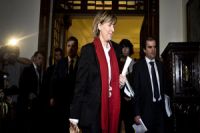 The Portuguese government will impose more austerity measures in the next year in an effort to lead the country out of its bailout program.
On Tuesday, the government presented its 2014 budget draft, which includes 3.18 billion euros in spending cuts as part of a total budget consolidation effort of 3.9 billion euros.
Portuguese Finance Minister Maria Luis Albuquerque told a press conference following a meeting at the parliament: "The budget's proposals are difficult, but decisive for our future", adding, "It represents the government's determination to accomplish the adjustment program in June and start a cycle of lasting consolidation and economic growth."
The country will have to return to financing itself normally in bond markets in mid-2014 when the bailout is scheduled to end formally.
Battered by global financial downturn, the Portuguese economy fell into a recession, which compelled the country to take a 78-billion-euro (106-billion-dollar) bailout loan from the European Union and the International Monetary Fund (IMF) in 2011.
Since then, thousands of people have been staging protests across the country against the harsh austerity measures imposed as a result of the bailout.
The 2014 budget bill includes wage cuts for workers of the public sector ranging from 2.5 percent to 12 percent on monthly salaries of over 600 euros.