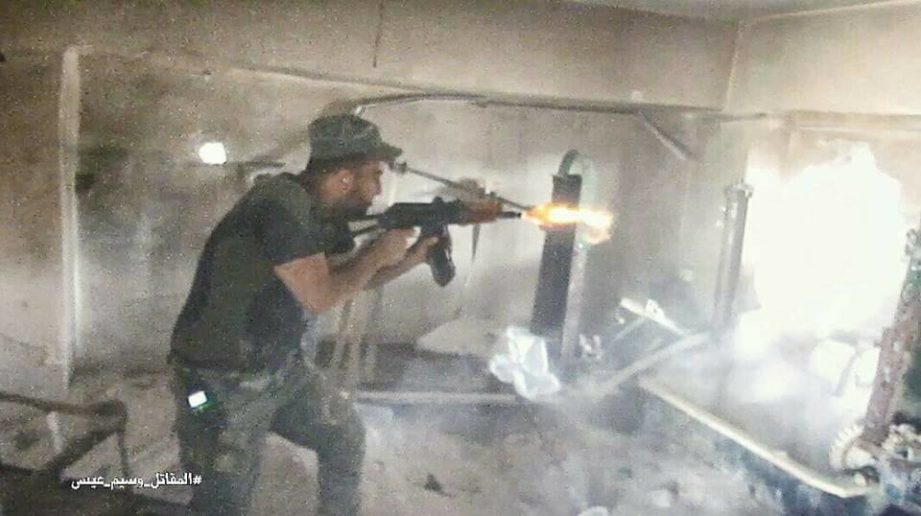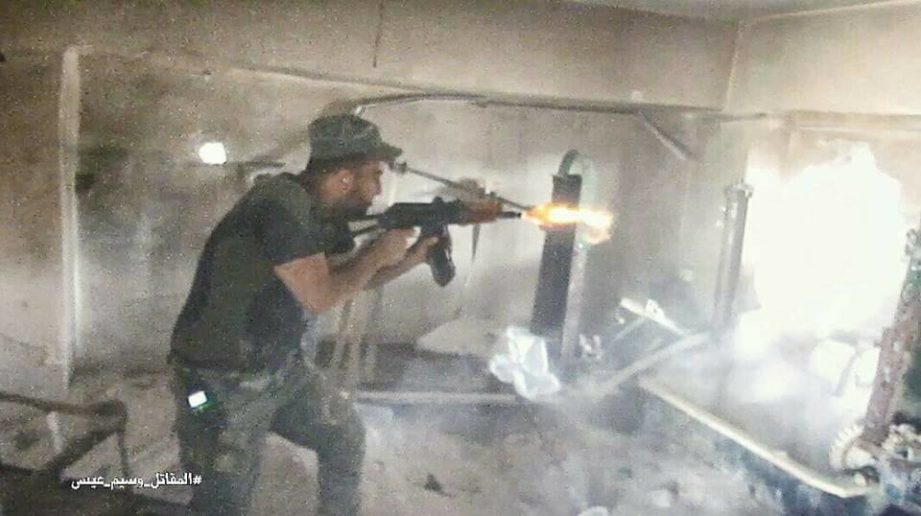 Pictures have been released of soldiers of the Syrian Arab Army's (SAA) elite Republican Guard in close combat against Islamist militants in the Ayn Tarma District.
The pictures show Republican Guard soldiers storming a heavily fortified militant-held building.
According to information obtained by Al-Masdar News on this specific photographed event, SAA troops managed to surprise Islamist rebels by quietly breaching the walls of the target building from a direction the militants did not expect. SAA soldiers, catching their opponents off-guard, proceeded to open fire on the militants whilst they still had their backs turned and also threw a makeshift bomb through a hole made in one of the walls.
The raid by Republican Guard troops resulted in the killing of six (6) Islamist militants and the capture of the target building representing an efficient tactical victory for the SAA.
According to military sources, at least twenty (20) rebels have been killed in the past 48 hours in southern Ayn Tarma. Furthermore, the SAA has managed to break through one of the strongest defense lines held by militants in Ayn Tarma; it is believed that this might now lead to a rapid collapse of Islamist forces throughout the district.
Source: AMN