Asia-Pacific
Powerful quake claims at least 20 lives in southern Japan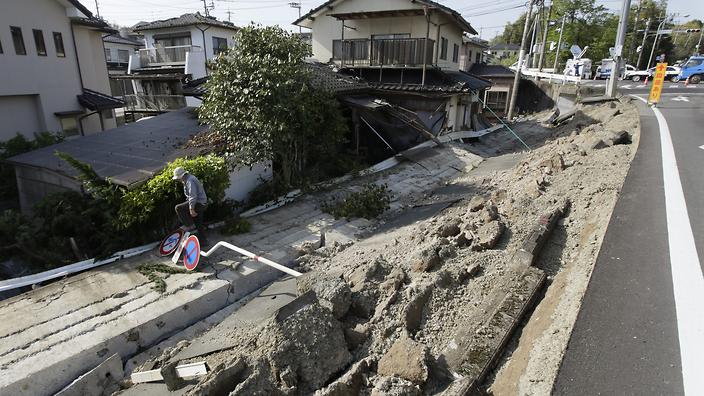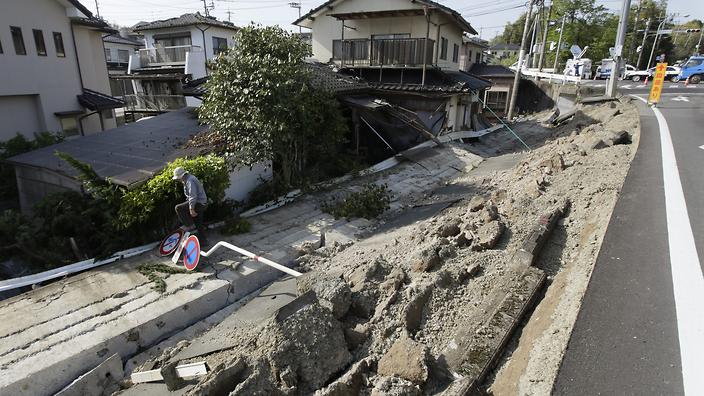 A powerful 7.3 magnitude earthquake has killed 20 people and injured hundreds more in southern Japan, just one day after another trembler claimed the lives of several people in the region, says national broadcaster NHK.  
The latest quake shook the city Kumamoto, toppling buildings and severely damaging infrastructure, early on Saturday morning, panicking already terrified residents some 24 hours after another tremor and its aftershocks claimed the lives of nine people and injured many more.
The tremor severely damaged homes and structures already weakened by Thursday night's 6.2-magnitude quake.
It also triggered a small volcanic eruption at Mount Aso, which sent smoke for about 100 meters into the air.
A tsunami alert was also issued but lifted around an hour after the quake that struck at a depth of 10 kilometers.
One of the victims was killed in a large fire that broke out due to the the quake in an apartment complex, said city official Kiichiro Terada. "We are also checking if any more people failed to escape."
According to reports, some 760 people have been injured and a hospital in the city may be evacuated over fears of collapse and that there are reports of people being trapped under debris.
An official for Kumamoto prefecture, Takayuki Matsushita, has confirmed seven of deaths based on information obtained from local police and fire departments.
The quake also triggered a landslide in the village of Minami Aso, cutting off a main road and damaging houses.
Some residents have been evacuated to local parks over fears that damaged buildings may collapse.
"We left my house as we could not stay due to continuous jolts," one resident was quoted by AFP as saying. "It was so scary," the 61- year-old added. "Thank God, we are still alive."
A Kumamoto prefectural official, Shotaro Sakamoto, noted that the recent quake was comparable to its predecessor.
"The latest earthquake felt as strong as, or stronger than the original one," he said. "It was really strong… many people on the street appeared panicked."
It was Initially announced that Japanese Prime Minister Shinzo Abe had canceled a visit to the area after the second quake, but during an emergency meeting in Tokyo, Abe confirmed that he would be traveling to the disaster-hit region. "I would like to see the site with my own eyes and hear from the victims directly," he said.
An official at the Kumamoto disaster management office stressed that the situation is still very tense as "aftershocks are still rocking us continuously."
No irregularities have been reported from the Sendai Nuclear Power plant or any other power facilities located in the stricken region. The Sendai is currently Japan's only operational nuclear power facility.