Preserving unity is of main religious obligations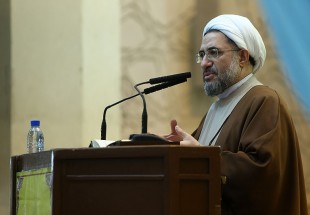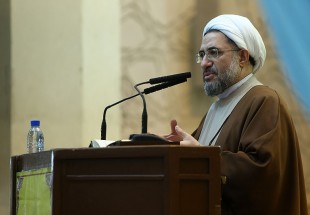 Ayatollah Mohsen Araki stressed the telling role of unity and underscored "Unity in our Culture and Quranic Teachings is counted as one of the main obligations and religious duties," reported Taqrib News Agency (TNA).
Giving speech in Qom Friday Prayer, the grand Ayatollah congratulation Muslims on coming anniversary of Islam Prophet's (PBUH) and Imam Jafar Sadeq's (PBUH) birthdays and laid stress on the prime importance of preserving rapprochement and unity which by nature have been accentuated by all prophets during the history.
Secretary of the World Forum for Proximity of the Islamic Schools of Thoughts went on to highlight the very fact that the issue of unity does not belong to any specific time or location. In his line preserving this very necessity is shouldered in the Islamic society as other religious duties.
Elsewhere in his remarks, the seasoned cleric urged Muslims from different Islamic sects and denominations so as to make a move and try their utmost for furthering unity and solidarity, refraining as well from any measures which in turn led to disunity.
Along with Ayatollah Mohsen Araki,all other religious clerics called on Muslims to spare no effort in promoting brotherhood and proximity. To them, Muslims should rectify their previous mistakes and if they try do their very best in this area, God will absolve their previous mistakes.
In their lines, focusing on minute differences ruptures the standing peace and amicable relation in the Islamic World.
In point of fact, stringent rules in the divine religion of Islam regarding the issue of unity reveal the positive effect of unity and rapprochement among Muslims.