Iran
President Ahmadinejad inaugurates major overpass in Ahvaz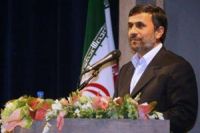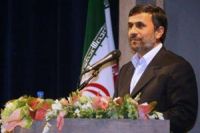 Iran's President, Mahmoud Ahmadinejad inaugurated the biggest overpass in southern part of the country in the city of Ahvaz in the province of Khuzestan on Tuesday.
The overpass is situated in a land with the area of 360 hectares. The overpass connects six important highways and ports of the country. The goods cleared in ports in southwestern part of the country such as the ports of Abadan, Khorramshahr and Mahshahr will be transferred to the overpass via Imam Khomeini port highway and will be later distributed throughout the country.
The President also inaugurated 12,750 Mehr housing units on Tuesday morning.