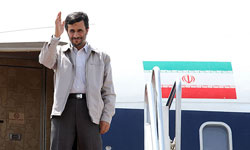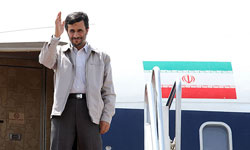 Iranian President Mahmoud Ahmadinejad is slated to pay a visit to Brazil late in Autumn, an Iranian official announced on Sunday.
Head of Iran-Brazil Friendship Association Mir Qassem Momeni told that Ahmadinejad's visit is aimed at a discussion of bilateral and international relations.
The Iranian president's first visit to the Latin American state had been scheduled to take place before the end of his first term but it was later postponed to another date.
Momeni further said that during the upcoming visit to Brazil by the Iranian president, the two sides will discuss economic and cultural issues, expansion of bilateral ties and cooperation between Tehran and Brasilia at the international and regional levels.
"Development of ties with Brazil could be useful in resolving the existing problems between Latin America and the Middle East, given Brazil's economic, political and cultural role in Latin America and Iran's role in Asia," the Iranian official went on saying.
Elsewhere, Momeni reminded the meeting between President Ahmadinejad and his Brazilian counterpart Luiz Inacio Lula da Silva on the sidelines of the recent UN General Assembly meeting in New York, and stated, "At the meeting, the two sides discussed a visit to Iran by Lula da Silva."