Iran
President Ahmadinejad:Iranian envoys have new messages for world nations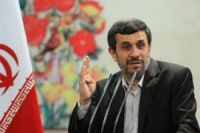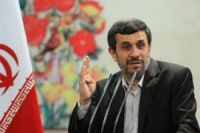 Iran's President Mahmoud Ahmadinejad in Tehran on Friday said the Iranian ambassadors have new messages for the entire world.
According to IRNA, President Ahmadinejad made the remarks while receiving the new Iranian ambassadors to Hungary, Georgia, Norway, Uruguay, Serbia and Bosnia and Herzegovina prior to their departure to their new mission countries.
He stressed that the Islamic Republic of Iran is interested in establishment of cordial and fair relations at international arena.
The President said the Islamic Republic of Iran has always been against aggression, oppression, bullying and occupation, reiterating that the 1979 Islamic Revolution in Iran belongs to all peace-loving nations throughout the globe.
He underlined the need for greater efforts to be made by the Iranian envoys to further boost bilateral ties between Iran and their mission countries.