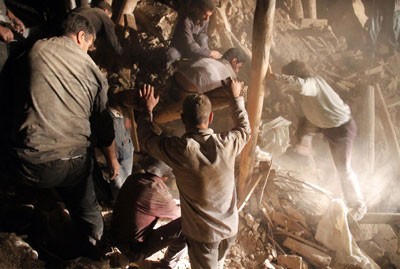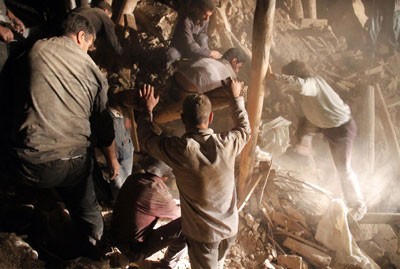 President Bashar al-Assad on Sunday sent a cable of condolences to Iranian President Mahmoud Ahmadinejad in which he expressed on behalf of the Syrian people and on his own behalf deep sorrow over the victims of the two earthquakes which hit north west Iran.
President al-Assad also expressed heartfelt condolences to the families of the victims and the friendly Iranian people, wishing the wounded quick recovery.
Earlier, over 250 people were killed and over 2000 others wounded because of two earthquakes that hit areas in the province of East Azerbaijan, north west Iran.