Syria
President al-Assad participates in religious celebration on occasion of Prophet Mohammad's birthday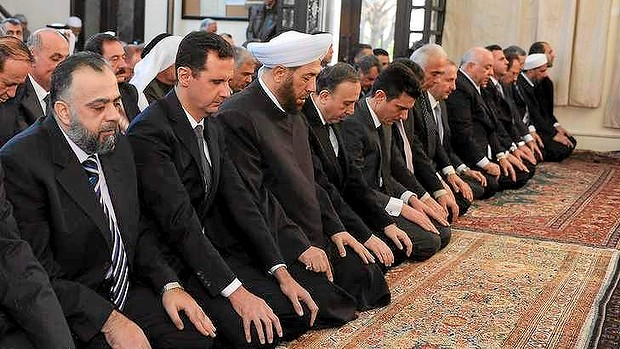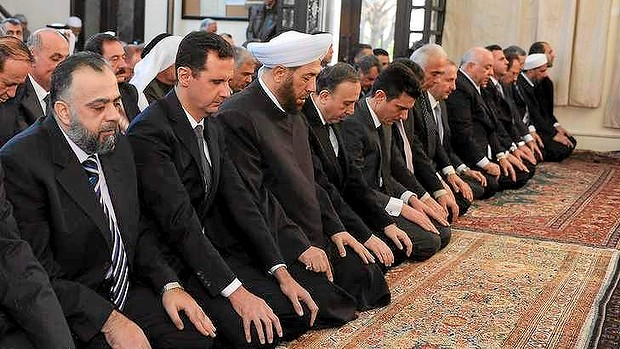 President Bashar al-Assad on Sunday participated in the religious celebration held by the Ministry of Endowments on the occasion of the birthday of Prophet Mohammad (PBUH) at al-Hamad mosque in Damascus.
The president performed al-Isha prayer, led by Imam Abdul-Fatah al-Bizim, the Mufti of Damascus.
Minister of Endowments Mohammad Abdul-Sattar al-Sayyed talked about the noble meanings of the occasion, referring to the Prophet's life which was full of mercy, tolerance, human fraternity and calling for God through good discourses.
He added that Prophet Mohammad has given the woman her rights, called for justice, equality and preventing bloodshed.
"Prophet Mohammad and Islam are innocent of all the betrayers and those who killed, detonated anyone who was in different of their opinion," the Minister said.
He affirmed that those who forced people to leave their homes, killed, exploded, destroyed the electricity and water networks reaped their evil acts and became fighting each others, saying that the Syrian people are innocent of what they have claimed or pretended after all citizens had seen their crimes and their assassination of the scholars as well as abducting the clergymen.
"The Syrian people see in the leadership of President al-Assad as a prevention of bloodshed and reconstruction, and if the world nations have gathered in Geneva, there would be nothing, but what the Syrian people want and wish," the Minister said.
He concluded by praying to God to keep Syria safe and preserve President Bashar al-Assad to complete the road of reform.