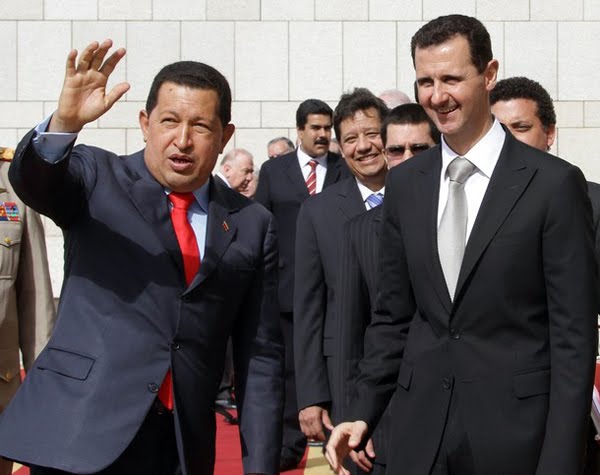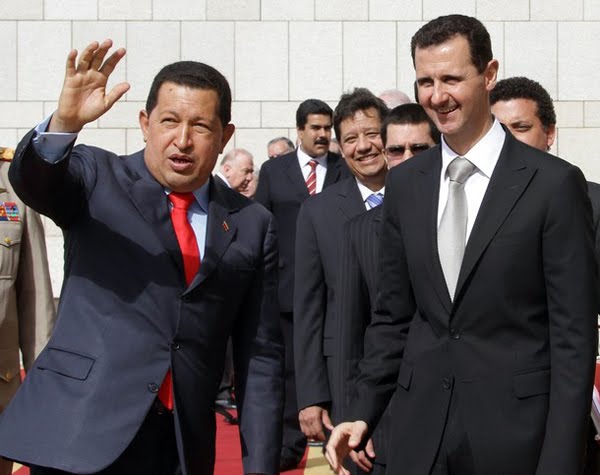 Syrian President Bashar al-Assad sent a cable of condolence to Venezuela's Vice President and people over the death of Venezuelan President Hugo Chavez.
In his letter, al-Assad affirmed that "the demise of brother and friend, President Hugo Chavez is a big loss for me and for the Syrian people as it is a big loss for you the Venezuelan people and for all honest, free people in the world."
"Fate has taken away a leader who protected the sovereignty of his country.. he had embodied a legendary struggle in the face of USA attempts and those who support it to dominate the peoples and states," the head of Syrian state mentioned, and pointed out that "Chavez was able to guarantee Venezuela sovereignty, prevent intervention and support the freedom of nations as to contribute to changing the face of Latin America and to become the symbol of its independence."
Al-Assad further added: "This glorious man emerged from the ranks of his people and insisted to remain as this.. he was committed to the principle of keeping the rights and interests of the Venezuelan people and struggling with his people."
"The Syrian people and I proud of the remarkable progress of the two countries' relations in the social, political, economic and cultural relations. The great late President made the confrontation of war on Syria as one of the issues that he adopted and defended as well as sought to clarify it to the public opinion in Latin America and the world," he stated.
In parallel, he mentioned: "The memory of this unique leader will remain present in our conscience, history.. he had enough glory of his great achievements that will remain alive in the conscience of Venezuela's people and the world free people."