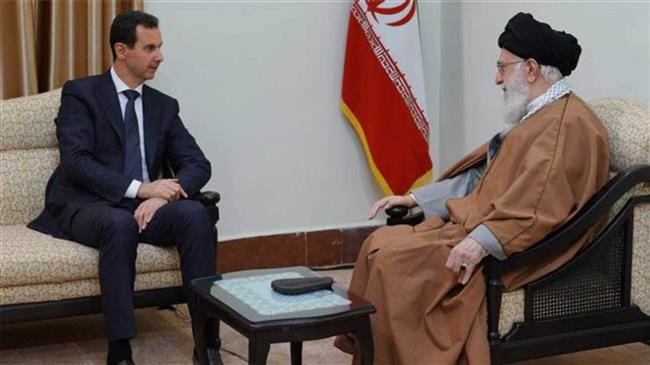 Syrian President Bashar al-Assad has condoled Iran over the assassination of Lieutenant General Qassem Soleimani, saying that the late commander's support for Syria will always be remembered by the Syrian nation.
In a message to Leader of the Islamic Revolution Ayatollah Seyyed Ali Khamenei on Friday, Assad expressed his and "the Arab people of Syria's warmest condolences" to the Leader and the Iranian nation.
Assad said the Syrian people would never forget Lieutenant General Soleimani's support for the Syrian Arab Army in defense of Syria and against terrorism.
Describing the assassination of Soleimani as a "criminal act" serving "Zionist and imperialist designs," Assad said his martyrdom would strengthen the will of the resistance axis.
Assad also expressed condolences in a separate message to Iranian President Hassan Rouhani.
Lieutenant General Soleimani, who was the head of the Quds Force of Iran's Islamic Revolution Guards Corps, was assassinated in an American airstrike in Baghdad early on Friday.
The attack also killed Abu Mahdi al-Muhandis, the second-in-command of Iraq's Popular Mobilization Units (PMU).
Iran has pledged a "harsh revenge" on the US for the assassination.