Syria
President Assad Performs Eid Al-Fitr Prayers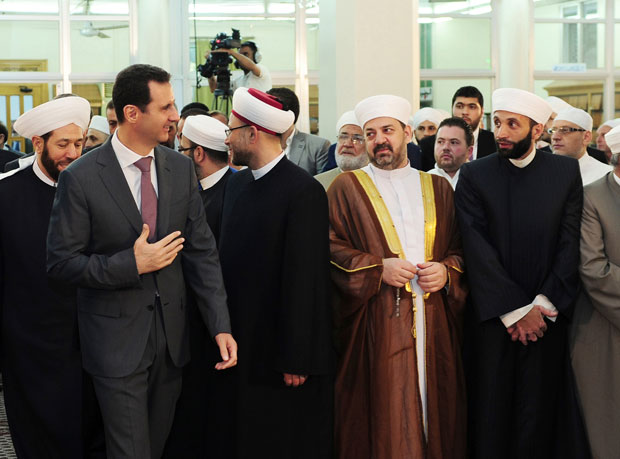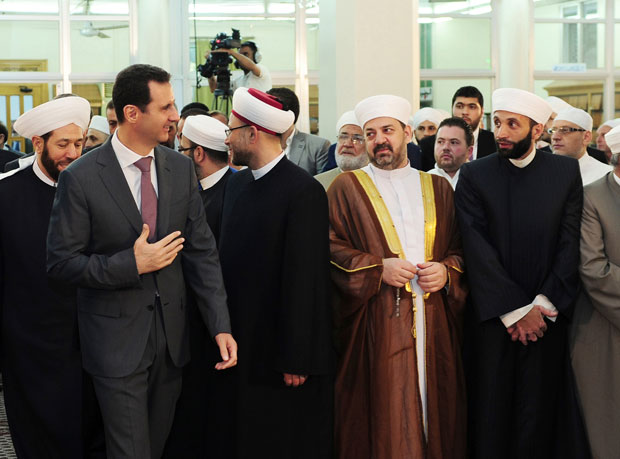 Syrian President Bashar al-Assad attended Eid al-Firt prayers on Friday in a Damascus Mosque, State news agency, SANA, reported.
The prayers in al-Hamad Mosque were attended by senior state and Baath Party officials, Minister of Awqaf (Religious Endowments), Grand Mufti and a number of Islamic scholars, along with a crowd of people.President Assad in Eid prayers
Following the prayers, President Assad listened to the Eid sermon delivered by Sheikh Mohammad Sharif al-Sawwaf, who led the prayers.
"Our country, the Levant, has been blessed by God, and it has remained present and kept being renewed over more than ten thousand years despite the events and calamities it went through," said al-Sawwaf according to SANA.
"It is this same blessing that has kept Syria firm and proud today after almost five years during which it faced the fiercest barbaric attack," he added.