Syria
President Assad: We Promise to Adhere to al-Bouti's Voice of Real Islam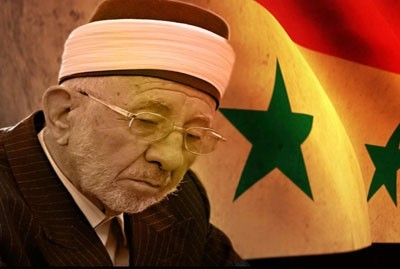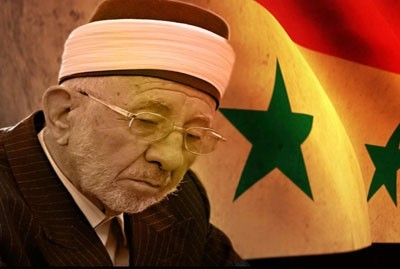 President Bashar al-Assad on Thursday offered deep condolences over the martyrdom of scholar Mohammad Said Ramadan al-Bouti, saying al-Bouti was "a real man who expressed the real voice of Islam" and was martyred while instructing people about "good and the real religion."
"With deep grief mixed with strength and firmness, I condole myself and the Syrian people over the martyrdom of scholar Dr. Mohammad Said Ramadan al-Bouti, one of the great figures in Syria and the entire Islamic world," said the President in a telegram of condolence.
"The platform of the Umayyad Mosque as well as the whole Islamic Nation are going to miss you, as you carried along the real message of Islam," said the telegram.
It slammed the killers of Dr. al-Bouti as attempting to silence "the voice of Islam and the light of faith" in the face of "the forces of dark and the takfiri extremist thinking."
"And this is a promise from the Syrian people, and I am one of them, that your blood, that of your grandson and the blood of all today's martyrs and all martyrs of the homeland will not go in vain," said President al-Assad, pledging that "we will adhere to your thought as we are fighting to eliminate their obscurantist and takfiri thinking until we purge our country of them."
The President reiterated in his telegram condolences to the family of Dr. al-Bouti and the families of all martyrs who fell along him and all Syria's martyrs, asking for God to have mercy upon the martyrs' souls and grant patience to their relatives.
Public Mourning Announced on Saturday
In the same context and upon directives of President al-Assad, the Prime Ministry announced a public mourning on Saturday over the soul of martyr al-Bouti and the souls of all Syria's martyrs.