Syria
President Bashar Assad Stresses Terrorists' Failure in Syria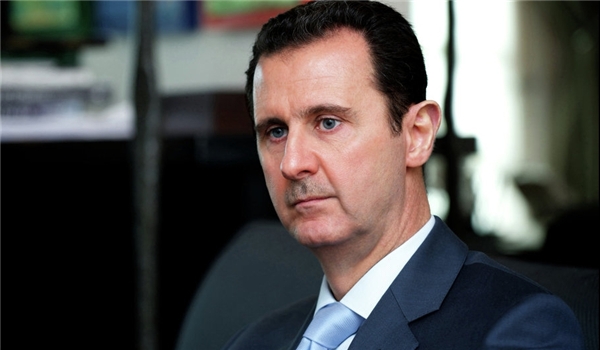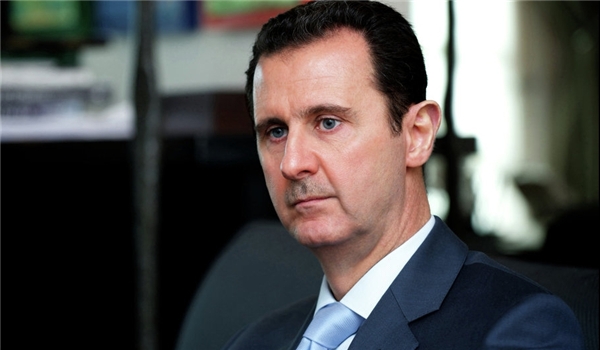 Syrian President Bashar al-Assad underlined that the terrorist groups have failed to achieve their objectives after years of war on his nation.
"The Syrian people are engaged in a war that has been going on for five years, through which terrorism managed to shed innocent blood and destroy much infrastructure, but it failed to achieve the primary goal it was assigned to, which was destroying the main structure of the Syrian state, meaning the social structure of the national identity," President Assad said after casting his ballot in the parliamentary elections in Damascus on Wednesday.
The Syrian president reiterated that the terrorists' masters moved in a parallel direction under a political deadline with the main goal of determining this social structure and undermining our national identity stated in Syria's constitution.
"The Syrian people have been aware during the past years of that point, which is why we saw the citizens' enthusiasm to participate in all previous constitutional requirements whether they were the presidential elections or the parliamentary elections, and this is what we see today as well with the large-scale participation of all elements of the society, particularly in area of running for elections, as this year saw an unprecedented number compared to any parliamentary elections in Syria throughout the past decades," President Assad added.
He pointed out that participation in these elections involved people from all walks of life, specially the families who have lost their children because of terrorism.
Earlier on Wednesday, the Syrians began voting in parliamentary elections as the ceasefire in the country is holding and the Syrian government is gaining more grounds against terrorists across the war-hit country.
Over 7,000 polling stations have opened across Syria on Wednesday and Over 3,500 candidates are contesting for the 350 seats in Syria's parliament.
Voting has also begun in regions, such as Aleppo, which have been witnessing an unprecedented level of conflicts between pro-government forces and terrorists, as well as infightings between terrorist groups. However the areas under the control of Syrian government are largely calm, so voters can safely go to polling stations secured by Syrian Army and local volunteers.
In the predominantly Christian district of  Midan in Aleppo city, which is just several hundred feet away from the front lines of the pro-government forces in their fight against terrorists, people are standing in lines to cast their ballots.
The election is held under security measures being upheld by police, army, National Guard and militia, to prevent any terrorist attacks on voters.
The voting stations will be closed at 6:00 PM, local time, and the counting of votes begins  immediately.
Preliminary results will be published in hours after voting closed.