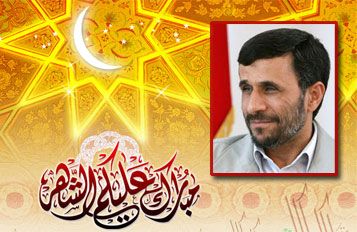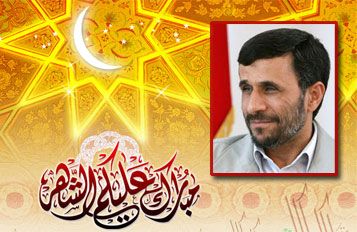 IRI President Mahmoud Ahmadinejad, in separate messages to leaders of Islamic states, congratulated them on the advent of the holy fasting month of Ramadan.
In his messages, President Ahmadinejad expressed hope that the unity and solidarity among Muslim nations would be further consolidated by adhering to Islamic teachings and guidelines of the Prophet Mohammad (PBUH).
He also hoped that the Muslim nations would witness administration of justice, establishment of lasting peace and elimination of enmity and discrimination in the world.
President Ahmadinejad then called for prosperity and success of the Muslim governments and nations.