Iran
President hails relentless efforts of nuclear negotiators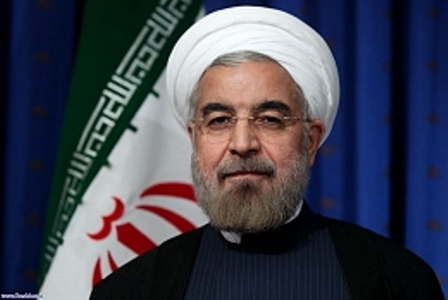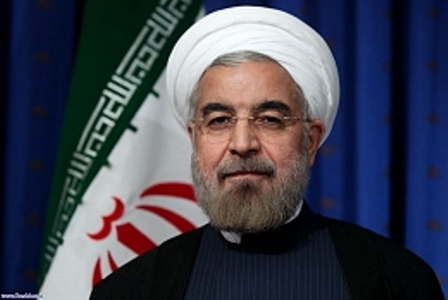 President Hassan Rouhani on Saturday appreciated efforts made by Iran's nuclear negotiating team noting that they are a source of pride for the nation.
"Today, we have very experienced diplomats who negotiate with the world six powerful countries (P5+1) about legal, political and technical issues. This is a source of pride for our country," President Rouhani said.
He made the remarks while addressing the opening ceremony of the Seventh Farabi International Award Festival here.
Referring to domestic critics of the negotiating team, the president said, "Criticism is not booing or accusing, but instead it means to show a better and more precise way which would lead us to our destination faster."
"Some people damage national interests in the name of a certain political party or faction or in the name of criticism," said the president noting that "political parties are defined based on and derived from national interests not equal to or above them."
President Rouhani stressed the need for "nationally praising" the nuclear negotiators as they are shouldering a heavy burden during the talks with the world big powers over the legitimate rights of the Iranian nation.
He also stressed that different sciences should develop in the country with the help of government and not with its interference. "Politics' intervention in science is neither good for politics nor for science," President Rouhani stressed.
He said both (politics and science) would suffer in case of politics interference in scientific issues. The 7th Farabi International Award Festival opened in Tehran by President Rouhani.
The scientific event is named after Farabi, a Muslim polymath (born c. 872 and dies c. 950) who was one of the greatest scientists and philosophers in Iran and in the Islamic World at his time.Abu-Nasr Farabi is known in the West as Alpharabius and is a renowned philosopher of the Islamic Golden Age.
He wrote in areas of political philosophy, metaphysics, ethics and logic and was also a scientist, cosmologist, and a music scholar. The Farabi International Award focuses on social and Islamic science. It has been organized by Iran's Ministry of Science, Research and Technology and is being held at two levels: the 'junior' level for under 35 year old participants and 'senior' level.