President Morsi will not appoint new prosecutor-general: El-Erian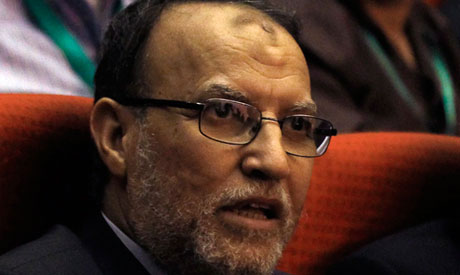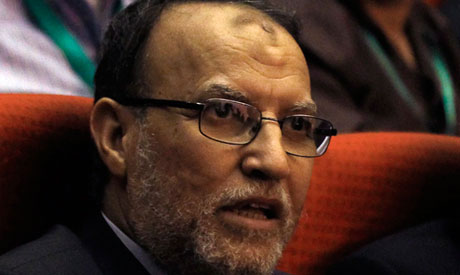 Essam El-Erian, vice chairman of the Muslim Brotherhood's Freedom and Justice Party (FJP), told the Turkish Anadolu news agency on Tuesday that the new prosecutor-general will be selected according to the new constitution once approved.
Egypt's Prosecutor-General Talaat Abdullah submitted his resignation on Monday and is awaiting acceptance by the Supreme Judicial Council (SJC).
El-Erian explained that President Mohamed Morsi will not issue any decree to appoint a new prosecutor-general, but will ratify the Council's decision.
His statement came in response to the prosecutor-general's resignation on Monday evening, succumbing to mounting pressure from judges and prosecutors only weeks after being appointed by President Mohamed Morsi.
"There is no dispute between the presidency and judiciary," El-Erian stressed.
He also confirmed the "state respects the law and President Morsi confirmed more than once his appreciation to judiciary without compromising their independence."
El-Erian described on his official Facebook page that Monday's protest of hundreds of judges and prosecutors in which they demanded that Abdullah step down "is something unfortunate. It is a sad day in the history of public prosecutors and the judiciary."
He added, "If the prosecutor-general handed his resignation by force then the paper is invalid and worthless."
El-Erian put the responsibility on the Supreme Judicial Council in maintaining and monitoring judicial performance, so that Egyptian citizens can regain trust in the judicial system.