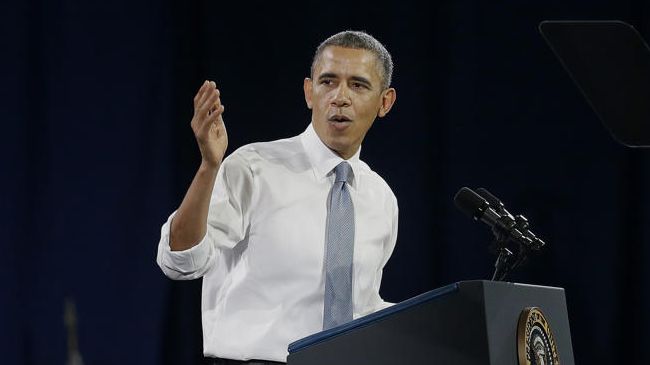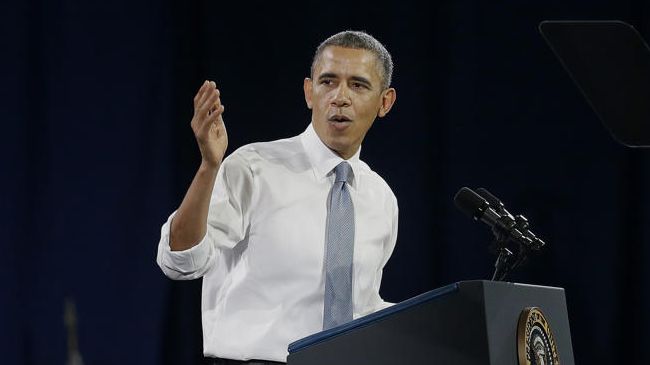 US President Barack Obama has strongly defended the nuclear agreement with Iran, pushing back against rising criticism from Israel and Congress.
"We cannot close the door on diplomacy, and we cannot rule out peaceful solutions to the world's problems," Obama said on Monday.
"We cannot commit ourselves to an endless cycle of conflict, and tough talk and bluster may be the easy thing to do politically, but it's not the right thing for our security," he added.
"What we can build together, that's what brings me here today," the US president said.
President Obama was trying to persuade US lawmakers to support the interim accord sealed on November 24 between Iran and the five permanent members of the UN Security Council — the US, Britain, Russia, France and China — plus Germany.
Israeli Prime Minister Benjamin Netanyahu responded angrily after the accord was struck, calling it a "horrible mistake."
"For the first time the leading world powers agreed to allow Iran to continue enriching uranium, totally ignoring the UN sanctions," Netanyahu said. "Israel is not obligated by this agreement."
Earlier on Monday, Netanyahu's national security advisor travelled to Washington for talks on Iran.
Meanwhile, US Secretary of State John Kerry offered a robust defense of the agreement with Iran on Sunday.
"We believe it is the right thing to do to put to test whether or not they will actually show the world they have a peaceful nuclear program," Kerry said.
American lawmakers have expressed skepticism of the deal.
Sen. Lindsey Graham said he is "very worried" about the deal. He argued the deal allows Iran to keep enriching uranium and is "far away" from an end game.
US Senate Majority Leader Harry Reid said the Senate might pursue stronger sanctions against Iran despite the nuclear deal.
Reid called the pact negotiated between six world powers and Iran an "important first step," but expressed uncertainty whether it would be good enough.
However, Obama could veto stronger sanctions passed by Congress if he believed they ran counter to his foreign policy agenda.