Iran
President Rayeesi Orders Easing COVID-19 Restrictions as Death Toll Declines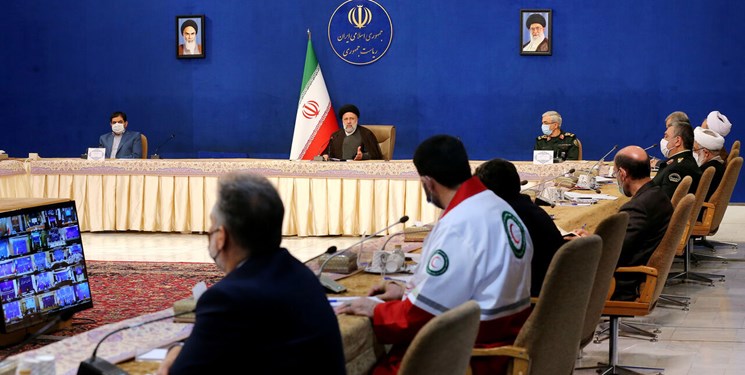 Iranian President Seyed Ebrahim Rayeesi ordered removal of a number of restrictions caused by the outbreak of the coronavirus disease as infection cases and deaths are falling in the country.
President Rayeesi said that sports events and exhibitions can be held while observing the health protocols with presence of limited number of fans or visitors.
The COVID-19 death toll in Iran fell to 18 today (January 15), a record low since the outbreak of the deadly disease in Iran.
No Iranian cities have been rated red or orange in the past 24 hours, considering the high-risk regions of COVID-19 spread.
Based on the latest figures, no cities are red and orange, while 53 are in the yellow zone and 395 cities are in the blue zone.
Coronavirus figures have been on a downward trend since the government started a mass vaccination campaign.
Over 112mln doses of coronavirus vaccine have been injected in the country so far.
However, due to the spread of the heavily-mutated Omicron coronavirus variant in more than 80 countries around the world, taking safety precautions like wearing a face mask, hand-washing and physical distancing are still the most important health protocols that remain vital.
Late in November, Head of Coronavirus Management Center in Tehran Alireza Zali said that no COVID-19 patient in Iran has yet been diagnosed with infection with Omicron variant which has spread in a number of African and European states.
"No case of the new variant of coronavirus has been seen in Iran," Zali said.
Any variant of COVID-19 virus discovered in any of the 5 continents has triggered a pandemic, he said, and stressed the need for the adoption of more precautionary measures at the Iranian borders.