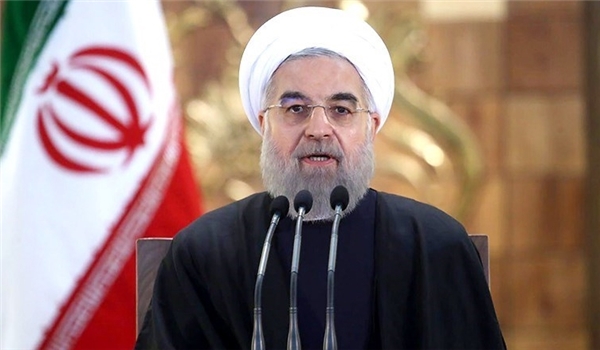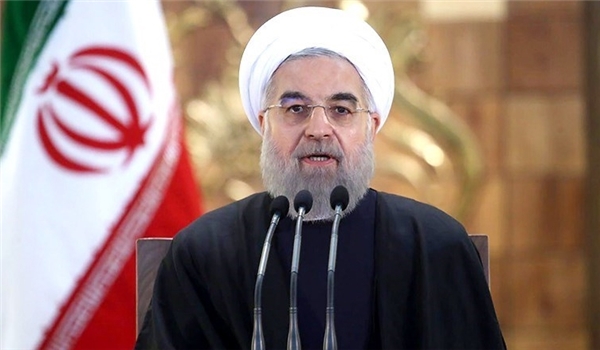 Iranian President Hassan Rouhani blasted the US for reimposing sanctions against Tehran, describing it as an instance of economic terrorism.
"The US withdrawal from the (2015) nuclear deal, reinstatement of sanctions and the US administration's measures against the Islamic Republic of Iran and its partners are undoubtedly a clear instance of economic terrorism," President Rouhani said, addressing the second edition of an international gathering of parliament speakers from Afghanistan, Iran, Pakistan, Turkey, China and Russia on fight against terrorism and expansion of inter-regional ties in Tehran on Saturday.
He explained that economic terrorism means creating horror about the economic affairs of a country and intimidating other states to prevent trade and investment in the target country.
Meantime, Rouhani cautioned that US sanctions would undermine Tehran's campaign against drug trafficking and terrorism, which he described as a wall and a dam against the spread of these two ominous phenomenon to the West.
He warned that if Iran's efforts against terrorism and drug trafficking are worn off by the US sanctions, there will be costs and repercussions for the West.
Elsewhere, President Rouhani warned of terrorists' attempts to foment insecurity and crisis in the regional states, from Iran and Afghanistan to Russia, China and Turkey, and said different terrorist attacks in Iran, including the Thursday suicide blast in the country's Southeastern city of Chabahar, will not dissuade Tehran from relentless fight against different forms of terrorism.
On November 5, the US Treasury Department reinstated all sanctions on Iran lifted under the 2015 nuclear deal.
According to Treasury Secretary Steven Mnuchin, the sweeping sanctions see 700 people blacklisted, including people who were granted relief under the 2015 deal, as well as over 300 new names.
The Trump administration has agreed to allow eight countries to continue purchasing Iran's crude oil after Washington's sanctions on Tehran took place.
President Rouhani said last month that the American officials had admitted their incapability to stop Iran's crude sales, adding that the US sanctions would only leave negative impacts on imports of foodstuff, medicine and medical equipment.
"What the Iranian officials said that the US is not able to zero Iran's oil exports was proved with the US recent admission," President Rouhani said after a trilateral meeting with the parliament speaker and judiciary chief in Tehran.
"The US announced that it cannot zero Iran's oil sales because the oil prices will rise to $150; this is what we had said (before). In this region, either Iran's oil is exported or others will be in trouble as well," he added.
President Rouhani referred to the US lies that the foodstuff, drugs and medical equipment were exempted from Washington's sanctions against Iran, and said, "This is incorrect. When the banking system is sanctioned, everything is affected."