Iran
Middle East
North America
World News
President Rouhani Highlights Iran's Successful Resistance to US Pressure
The president of Iran described the nation's steadfast confrontation with the US as the main factor that forced Washington to back off from pursuing the policy of regime change in Iran.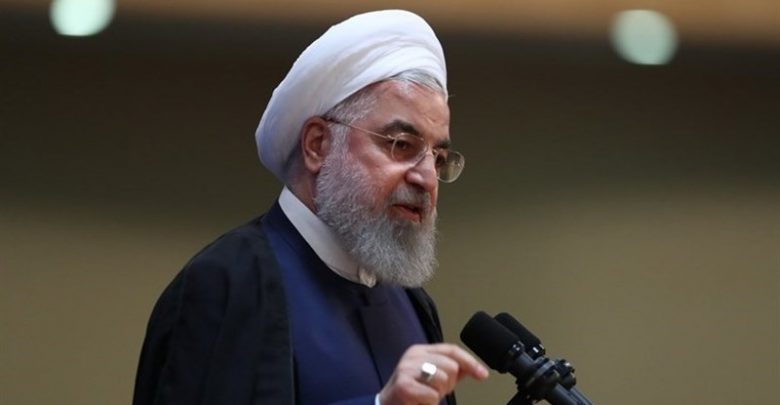 "For months and days, the Iranian nation went through some tough times against the enemies relying on its steadfastness which forced the enemies to retreat step by step," Hassan Rouhani said in an address to a group of Iranian athletes in Tehran on Saturday.
He added that Iran will also certainly win the current battle against the US by relying on the "unity and solidarity" of the people.
"If we resist with hope in the war with the US, we will win," he underlined, adding that Washington, once seeking to "destroy" the Islamic Republic, is now saying it does not want to do anything to harm it.
Elsewhere in his remarks, Rouhani reiterated Iran's position on resuming talks on the nuclear case, saying Tehran will never accept to be bullied into such talks, Press TV reported.
"We support logic and negotiation if (the other side) sits at the negotiating table and fully respects and follows international regulations, not if it issues a decree to negotiate," the president stated, adding, "In that case we will not buy it."
The comments came days after US President Donald Trump said in Japan that his administration was not looking for a "regime change" in Iran.
That came despite previous assertions by Trump that his main intention from imposing a series of illegal sanctions on Iran was to force the country to bow to US pressures.