Iran
President Rouhani Insists on Supreme Leader Remarks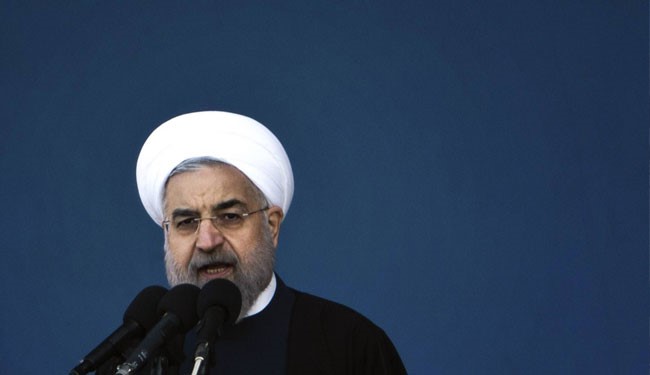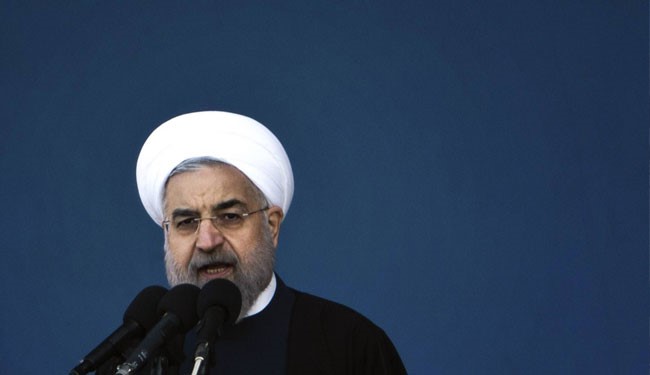 Iran's President Hassan Rouhani says the Islamic Republic will never sign a nuclear deal with the P5+1 countries that would allow foreign access to the country's scientific and military secrets.
Referring to the recent remarks by Leader of the Islamic Revolution Ayatollah Seyyed Ali Khamenei that Iran will never allow inspections of its military sites as part of an agreement with the P5+1 countries, President Rouhani said the administration strictly obeys the Leader's words.
"The Leader of the Islamic Revolution's word is rule for the administration; and we will never sign a deal that would allow anybody to have access to the country's scientific and military secrets," President Rouhani said in a Thursday address in East Azarbaijan Province.
"Research and development is our red-line, and nuclear negotiators are aware of the red-lines," he stressed.
On Wednesday, Ayatollah Khamenei said the US is making new demands in the talks over Iran's nuclear program, including demanding access to Iranian nuclear scientists and military facilities.
"They are making new comments in the negotiations. Regarding the inspections, we have said that we will not allow foreigners to carry out inspections of any military sites," the Leader said on Wednesday.
"The enemies should know that the Iranian nation and officials will, by no means, give in to excessive demands and bullying," the Leader underlined.
Meanwhile, Iranian Foreign Ministry Spokeswoman Marziyeh Afkham also said that no deal will be signed with the P5+1 until all the demands of Iran are met.
"Iran's viewpoints on all issues have been presented clearly and transparently since the beginning of the talks," said Afkham earlier on Thursday.
Iran and the P5+1 group – the US, Britain, France, China, Russia and Germany – are currently working to reach a final accord on Iran's civilian nuclear work.
The two sides reached mutual understanding in Switzerland on April 2.
Iran has repeatedly stressed that it will not allow inspections of its military facilities and insists that the nuclear deal must only include nuclear issues.