Iran
President Rouhani: Iran army always ready to face threats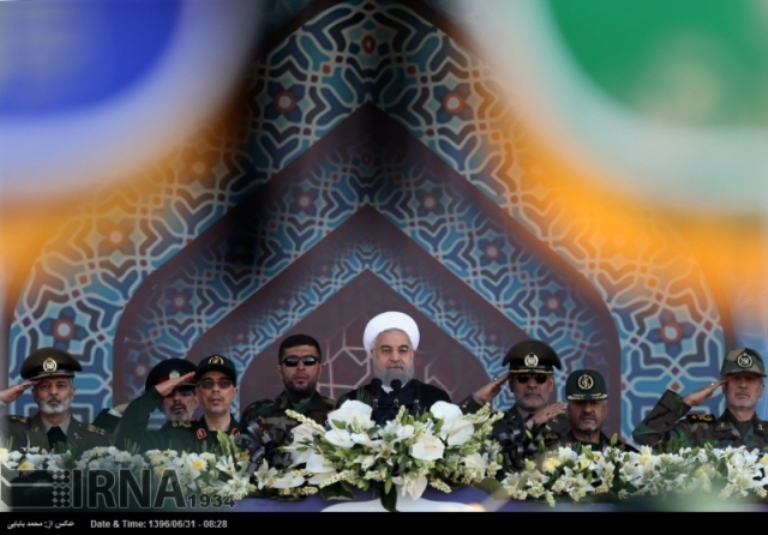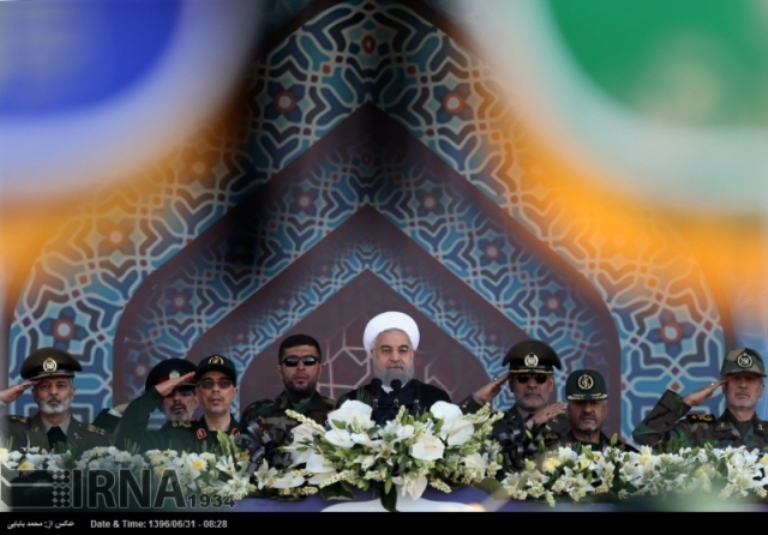 Iranian President Hassan Rouhani described here Wednesday the Iran Army as 'the powerful arm of the country' against the enemies' plots.
'This force (Army) has always shown its readiness dealing with the critical situations,' President Rouhani said in a speech to the National Army Day ceremonies this morning.
Iran's Army has always been an important deterrent power for defending the country's soil, the president said.
He further said Army and the Islamic Revolution Guards Corps (IRGC) shoulder to shoulder have been serving the people and defending the country on different battlefields.
According to the Constitution, protecting the country and preserving the Islamic system and the independence of Iran are among the Army's duties towards which the Iranian Army has been moving, said the president.
Thirty years ago on the same day, the US attacked Iran's oil platforms of Nasr and Salman in the Persian Gulf and the Army forces deployed on the platforms were martyred as a result. Imam Khomeini, the founder of the Islamic Republic in Iran, dubbed the day after the Army's sacrifices in defending the country against the aggression.