Iran
President Rouhani: Iran Has Nothing to Hide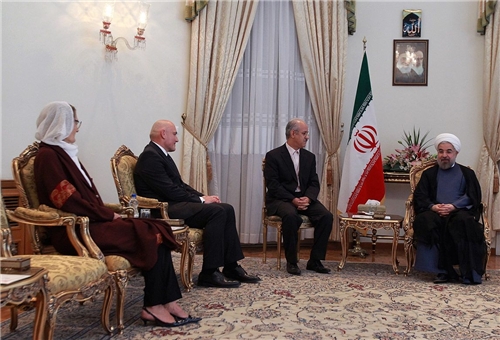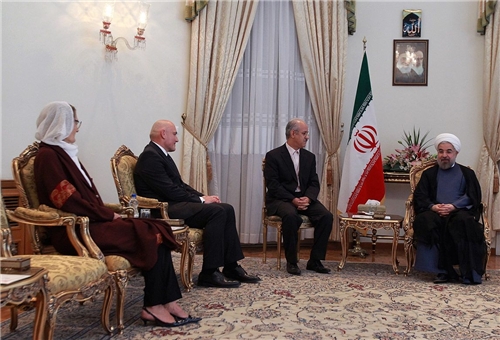 Iranian President Hassan Rouhani underlined Tehran's readiness to show full transparency in its nuclear activities to the world, saying that Iran has nothing to hide.
"The Islamic Republic of Iran makes all its efforts to show to the international community that all its action are within the framework of the law, and that there is nothing hide," Rouhani said in a meeting with Switzerland's new Ambassador to Tehran Julio Haus on Saturday.
"The Iranian nation seeks (the materialization of) its legitimate rights within the framework of the international laws and regulations," he added.
Rouhani called on the Swiss government, which enjoys a special position in the world due to its independence and neutrality, to play its role in settling Iran's nuclear standoff with the West which, he said, will serve the interests of all countries.
Haus, for his part, expressed the hope that the western sanctions against Iran would decrease after the fresh round of talks between Tehran and the world powers in Geneva, and said Bern would make its best efforts to help the Islamic Republic in this regard.
On Wednesday, Iran and the Group 5+1 (the US, France, Britain, China and Russia plus Germany) wrapped up two days of talks and agreed to meet again in the Swiss city of Geneva on November 7-8.
At the end of the negotiations, EU Foreign Policy Chief Catherine Ashton who represented world powers in talks with Iran hailed the nuclear negotiations as the "most detailed" and most "substantive" ones ever held between the two sides.
Washington and its western allies accuse Iran of trying to develop nuclear weapons under the cover of a civilian nuclear program, while they have never presented any corroborative evidence to substantiate their allegations. Iran denies the charges and insists that its nuclear program is for peaceful purposes only.
Tehran stresses that the country has always pursued a civilian path to provide power to the growing number of Iranian population, whose fossil fuel would eventually run dry.
Despite the rules enshrined in the Non-Proliferation Treaty (NPT) entitling every member state, including Iran, to the right of uranium enrichment, Tehran is now under four rounds of UN Security Council sanctions and the western embargos for turning down West's calls to give up its right of uranium enrichment.
Tehran has dismissed West's demands as politically tainted and illogical, stressing that sanctions and pressures merely consolidate Iranians' national resolve to continue the path.
Tehran has repeatedly said that it considers its nuclear case closed as it has come clean of the International Atomic Energy Agency (IAEA)'s questions and suspicions about its past nuclear activities.