Iran
President Rouhani says hopes COVID-19 vaccination will begin before end of Persian calendar year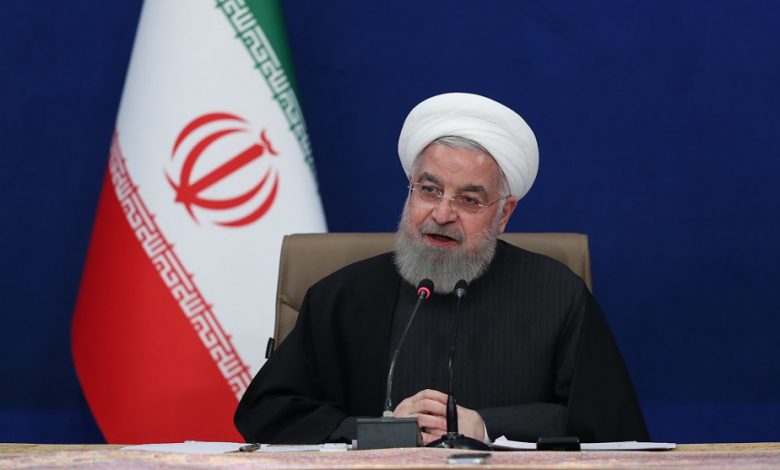 Iran's President Hassan Rouhani has expressed hope that vaccinations against the COVID-19 disease will kick off in the coming weeks, before the end of the current Persian calendar year in March.
"As soon as vaccinations start in Iran, we will definitely have better conditions. I hope we can start before the end of the 1399 [Persian calendar] year and even by the month of Bahman," which ends on February 18, Rouhani said on Tuesday.
"After medical staff and high-risk people are vaccinated, the situation changes completely, and later, the rest of the public will use it," he added. "Millions of doses of foreign vaccines will be imported and then from the summer, we hope domestic vaccines will enter the market and people can use it."
Iran has purchased 16.8 million doses of COVID-19 vaccines from COVAX, a multi-agency group dedicated to assuring fair access to vaccines for low- and middle-income countries.
It has also bought Sputnik V vaccine from Russia and plans its joint production. The first batch of the Russian vaccine is expected to arrive in Iran later this week.
The Islamic Republic is further examining sourcing vaccines from other producers such as India and China.
At the same time, the country has developed domestic vaccines against the coronavirus, one of which launched its human trial last December after successfully completing the initial steps and obtaining necessary approvals.
Iran has been contending with the deadliest pandemic the world has seen in many decades amid illegal US sanctions that have seriously hampered efforts to stem the outbreak.
So far, 1,431,416 Iranians have been infected with COVID-19 in the country. The virus has killed 58,110 people so far, while 1,232,197 have recovered.