Iran
President Rouhani set to leave for NYC to attend UN meeting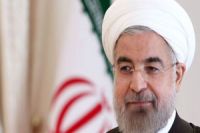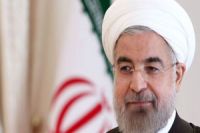 Iran's President Hassan Rouhani is due to set off for New York City to attend the 69th annual session of the United Nations General Assembly.
According to the reports, President Rouhani will leave Tehran on Monday to attend the UN annual event, where he is scheduled to deliver a speech on September 25.
On Sunday, the Iranian president held talks with Leader of the Islamic Revolution Ayatollah Seyyed Ali Khamenei and the Leader wished President Rouhani success during his trip.
Moreover, the Iranian president is expected to hold talks with world leaders on the sidelines of the General Assembly meeting.
Iran has ruled out the possibility of a meeting with US President Barack Obama on the sidelines of the UN meeting.
On Wednesday, the Iranian administration's spokesman, Mohammad-Baqer Nobakht, said President Rouhani has no plan to meet with Obama.
The 69th annual session of the General Assembly opened in New York on September 16 and will end on October 1.