Iran
President Rouhani Stresses High Importance of Iran-Powers' Meeting in Geneva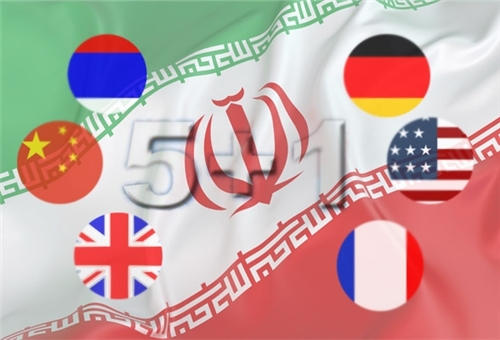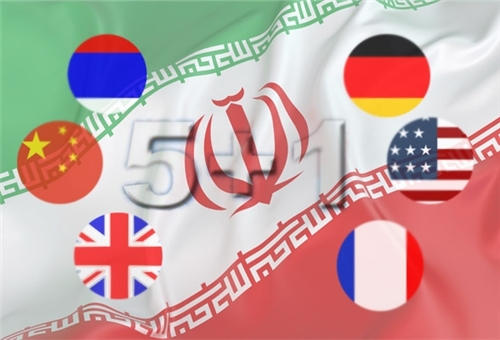 Iranian President Hassan Rouhani underlined the high importance of the upcoming talks between Tehran and the Group 5+1 (the five permanent UN Security Council members plus Germany) in Geneva, and said Iran plans to present its proposals to the world powers in the meeting.
The Geneva meeting will have a much determining role, Rouhani told reporters at the end of a cabinet meeting in Tehran on Wednesday.
"It was agreed in New York that Iran puts its proposals on the table (in Geneva)," he added.
"I think that if the Geneva negotiations succeed, certainly the extremist moves of those who seek extremism, violence and war will be prevented," Rouhani said.
He underlined Tehran's desire for resolving its nuclear dispute with the world powers through a win-win game, and said, "When the sanctions are removed, both sides will win. When mutual confidence is built, the two sides will win. I hope that the next Geneva meeting will succeed and the (US) Senate and Congress don't repeat their previous mistakes."
Rouhani also dismissed talks with the world powers on Iran's "nuclear principles", stressing that Iran is resolved to protect its basic rights.
The foreign ministers of Iran and the six world powers held a meeting in New York on Thursday, and announced that they were pleased with their discussions over the settlement of the Iran-West nuclear standoff and that they have set a new round of negotiations for next month in Geneva.
The top diplomats of the G5+1 described their meeting with Iranian Foreign Minister Mohammad Javad Zarif on the sidelines of the UN General Assembly as "a change in tone".
European Union foreign policy chief Catherine Ashton, who chaired the meeting, told reporters it had been "a substantial meeting. Good atmosphere. Energetic."
She said the two sides had agreed on an "ambitious timetable" to address Western concerns about Iran's nuclear program and would meet again in Geneva on October 15-16 "to pursue the agenda to carry on from today's meeting and to hopefully move this process forward."
Ashton also added a note of caution, saying it was important to focus on "effective work that we do on the ground."
After a group meeting and then a one-on-one session between Zarif and US Secretary of State John Kerry, the US top diplomat called the talks "constructive", and said he was struck by a "very different tone" from Iran, the USA Today reported. "We've agreed to try to continue a process that would try to make concrete and find a way to answer the questions that people have about Iran's nuclear program," Kerry said. "Needless to say, one meeting and a change in tone, that was welcome, does not answer those questions."
"All of us were pleased that the foreign minister came today and that he did put some possibilities on the table," Kerry said.
The meeting between Zarif and Kerry, who sat next to each other at a U-shaped table, was the highest-level direct contact between Iran and the United States in years and, in terms of substantive discussions, the first in a generation.
Iran and the United States have been at odds since Iran's 1979 Islamic Revolution toppled the US-backed shah. The last time a US secretary of state met with Iran's foreign minister was in May 2007, when Condoleezza Rice made clear she was open to talking to her Iranian counterpart, Manouchehr Mottaki, at an international conference in Egypt, but the encounter amounted largely to pleasantries over ice cream, Reuters reported.
Ashton said Kerry and Zarif shook hands and were cordial.
Speaking after Kerry, Zarif said the meetings had been "very constructive" and "very businesslike."
"We hope to be able to make progress to solve this issue in a timely fashion (and) to make sure (there is) no concern that Iran's program is anything but peaceful," he said.
"I am satisfied with this first step," Zarif said. "Now we have to see whether we can match our positive words with serious deeds so we can move forward."
He said the result would have to include "a total lifting" of the international sanctions imposed on Iran.
British Foreign Secretary William Hague said there had been a "big improvement in the tone and spirit" from Iran.
German Foreign Minister Guido Westerwelle said the meeting had taken place in a "completely different tone, atmosphere and spirit" than the group was used to and that a "window of opportunity has opened" for a peaceful resolution of the situation.
He further called for action, and said "it is now important that we have substantial and serious negotiations very soon".
Rouhani's pronouncements at the UN have raised hopes that progress could be possible, but they have also served as a reminder that the path to that progress will not be quick or easy.
In his speech to world leaders at the UN last Tuesday, he repeated Iran's long-standing demand that any nuclear agreement must recognize the country's right under international treaties to continue enriching uranium, and underlined the need for a win-win game.