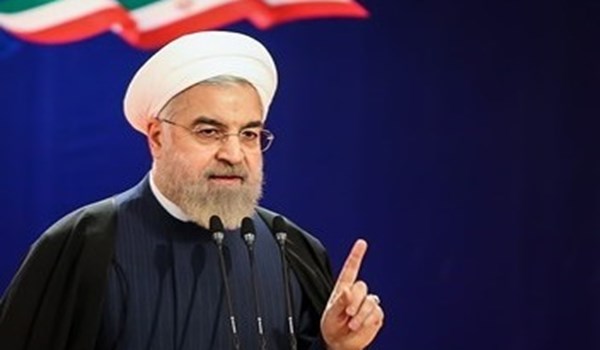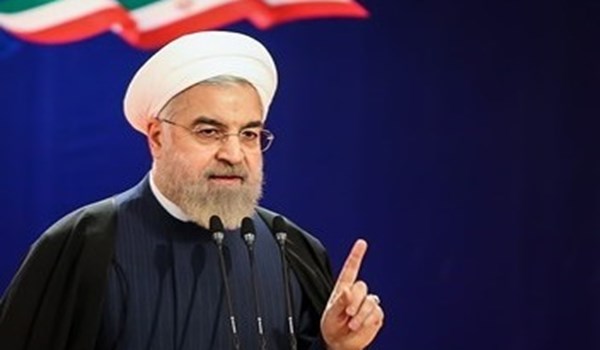 Iranian President Hassan Rouhani reiterated that Washington will not be able to block the country's exports of crude by pressures and sanctions.
"We sell our oil and will sell it in future as well. The US will not be able to prevent Iran's oil exports and it should know that no oil will be exported from the Persian Gulf (region) if one day it decides to stop Iran's oil (exports)," President Rouhani said, addressing a gathering of Iranian people in the Northern province of Semnan on Tuesday.
"The US is unable to cut our trade relations with the region and the world and it should know that people across the Iranian territories will maintain their cultural, economic and political ties with the regional and world states in the best possible form," he added.
President Rouhani reminded that Iran's relations with its neighbors have expanded more than any other time, adding that the US will not be able to deprive the country from close ties with the regional states.
On November 5, the US Treasury Department reinstated all sanctions on Iran lifted under the 2015 nuclear deal.
According to Treasury Secretary Steven Mnuchin, the sweeping sanctions see 700 people blacklisted, including people who were granted relief under the 2015 deal, as well as over 300 new names.
The Trump administration has agreed to allow eight countries to continue purchasing Iran's crude oil after Washington's sanctions on Tehran took place.
President Rouhani said last month that the American officials had admitted their incapability to stop Iran's crude sales, and the US sanctions would only leave negative impacts on imports of foodstuff, medicine and medical equipment.
"What the Iranian officials said that the US is not able to zero Iran's oil exports was proved with the US recent admission," President Rouhani said after a trilateral meeting with the parliament speaker and judiciary chief in Tehran.
"The US announced that it cannot zero Iran's oil sales because the oil prices will rise to $150; this is what we had said (before). In this region, either Iran's oil is exported or others will be in trouble as well," he added.
President Rouhani referred to the US lies that the foodstuff, drugs and medical equipment were exempted from Washington's sanctions against Iran, and said, "This is incorrect. When the banking system is sanctioned, everything is affected."