Iran
Middle East
Syria
President Rouhani Warns against Transfer of Terrorists from Syria to Karabakh
Iranian President Hassan Rouhani warned Azerbaijan and Armenia against the transfer of terrorists from Syria to the Nagorno-Karabakh region near the border with Iran.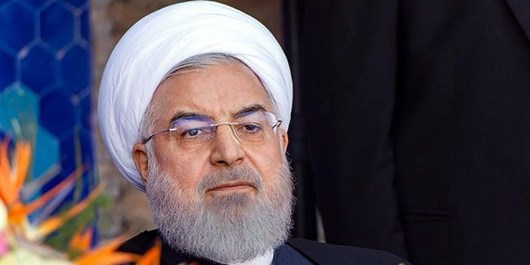 "Iran does not allow some parties to transfer the terrorists that we have fought for long years in Syria and annihilated them to our bordering areas. This is unacceptable and we have clearly said it to the officials of the neighboring states," Rouhani said, addressing a cabinet meeting in Tehran on Wednesday.
He underlined that protection of security at Iran's bordering areas is a priority, adding that aggression against these regions is not acceptable and Iran has asked Azerbaijan and Armenia to take heed and give special care to this point.
President Rouhani also warned against turning the Azerbaijan-Armenia war into a regional war, saying that the countries which add fuel to this fire should know that continued war will benefit no one and the war should end via political means.
"Occupation and war are not acceptable to us and we hope that stability will revive in this region through efforts," he added.
In relevant remarks on Tuesday, Iranian Defense Minister Brigadier General Amir Hatami said that the lives of citizens living on the borders are very important, assuring the conflicting sides in Karabakh of Tehran's response if they continue violating Iranian border.
"The security of the borders of Iran is a major, vital and very important issue for our Armed Forces," Hatami said adding that Iran will surely react to more violation of its territorial integrity by the conflicting parties in the Caucasus.
"The necessary warnings have been given to both countries," he added.
"Iran closely monitors the conflicts in the region," Hatami said, adding that the lives of the citizens living on the borders are very important for us.
The minister stressed that it is in no way acceptable for a bullet to hit Iran due to the carelessness of the countries involved in the conflict.
Battles between Armenian and Azerbaijan forces over the disputed region of Nagorno-Karabakh still continue.
Russia expressed on Tuesday its fear that hosts of terrorists across the world will flock to the Nagorno Karabakh region near the Southern flank of its territories.
The head of the Russian Foreign Intelligence Service, Sergei Naryshkin, said that the situation in the region threatens to turn it into a launching pad for terrorists inside our territory.