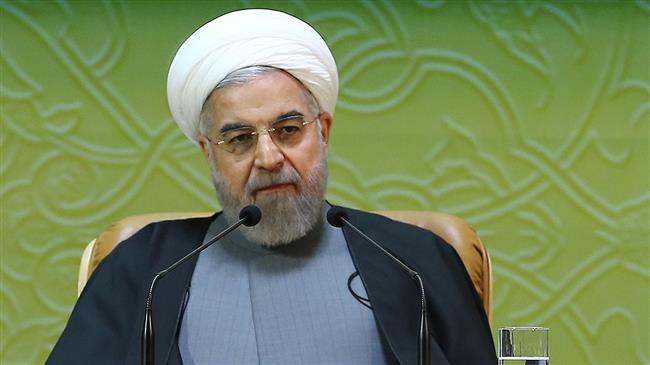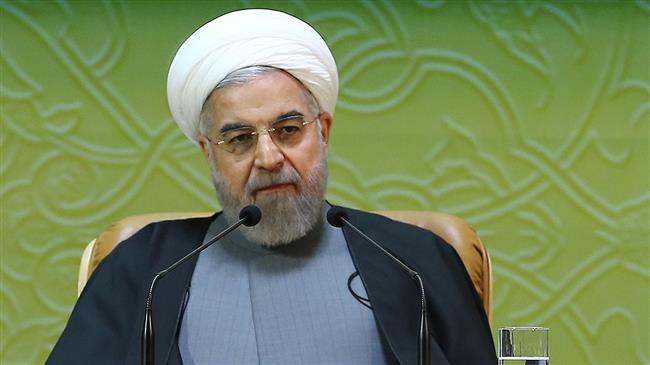 Iranian President Hassan Rouhani says imperial powers are trying to cause division among Muslims in order to rule over strategic Islamic lands.
Colonial powers are ruling over strategic Islamic lands, plundering their wealth through causing rift among them, President Rouhani said in an address to the opening of the 28th International Islamic Unity Conference in the Iranian capital Tehran.
Rouhani said a group of mercenaries is sullying the image of Islam, adding they are committing atrocities in Iraq and other Islamic countries in the name of Islam.
He said the ISIL militant group is defaming Islam by slitting the throats of innocent people.
"We should tell the world that Islam is not the religion of violence and extremism, but the religion of tolerance," the Iranian president added.
Rouhani also underlined the need for unity among Muslims and called on Islamic countries to take "practical" measures to foster unity.
"Today we should join hands and all Islamic scholars should make efforts so that the Muslim world would enjoy unity," he said.
Rouhani also said that Iran will defend every Muslim standing against violence, terrorism and occupation.
Hundreds of Sunni and Shia scholars and intellectuals from more than 60 countries are attending the Tehran-hosted conference Unified Islamic Ummah: Challenges and Strategies.
The participants will discuss ways to promote unity and solidarity in the Muslim world and will focus on problems facing the Islamic world, such as the threat posed by the Takfiri militants.
The ISIL terrorists are currently in control of large areas across Iraq in Syria where they have been carrying out horrific acts of violence against different Iraqi communities such as Shias, Sunnis, Kurds, and Christians.