Iran
President stresses self-belief as key to Iranians success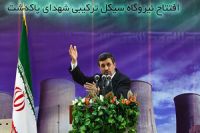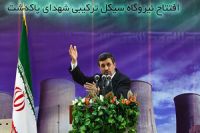 Iran's President Mahmoud Ahmadinejad has said Tuesday that self-reliance and self-belief are the main keys for Iran's brilliant success and its move from strength to strength in the country's development and progress.
According to IRNA, at the inauguration ceremony to launch Pakdasht Martyrs Combined Cycle Power Plant, southeast of Tehran, President Ahmadinejad praised determinedness and ample capabilities of the Iranian nations and said the history has approved that the Iranians, relying on their own capacities and potentials, have succeeded in the path of progress.
He noted that despite hindrances and obstacles created by the big powers in the way of Iran's progress and development, the Iranians surmounted the obstacles anyhow.
The president said the Islamic Republic enjoys a capacity of 67,000 megawatts of electricity per hour now, while it was 38,000 megawatts in 2005.