Iran
Presidential Hopeful Calls Iran "Shelter for Muslims"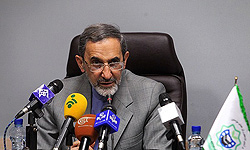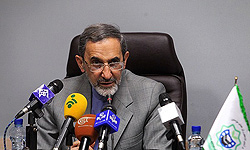 The Leader of the Islamic Ummah and Oppressed People Imam Seyyed Ali Khamenei's Advisor for International Affairs and presidential hopeful Ali Akbar Velayati deplored ongoing pressures on Muslim communities across the world, specially the Shiite Muslims in a number of regional states, and said that Iran is acting as a shelter for all Muslims.
"All around the world, Iran is considered as a shelter for Muslims, Shiites in particular," Velayati said in a meeting with a senior Iranian cleric in Iran's Central city of Isfahan, adding that Iran is the first homeland for all Shiite Muslims of the world.
He pointed to Iran's influential position among Islamic states, and noted, "… the arrogant powers are imposing unprecedented pressures on the people of Bahrain and Syria and want to eradicate Shiites, and this has made our (Iranians) responsibility towards the world Shiites heavier."
Iranian officials have repeatedly condemned the western countries for their attempts to foment a phobia of Shiism in the world of Islam, cautioning that such efforts are aimed at creating a rift between the Shiite and Sunni Muslims.
The Leader of the Islamic Ummah and Oppressed People Imam Seyyed Ali Khamenei has also on many occasions warned that foreign powers are seeking hard to stir sectarian strife between the Shiite and Sunni Muslims.
Speaking in a meeting with the people of Paveh and Oraman in Kermanshah province in October 2011, Ayatollah Khamenei referred to the efforts of foreigners to foment discord between Shiite and Sunni Muslims and stressed, "The main goal of the divisive actions of the enemy is to prevent the Islamic Republic from becoming a successful role model in the eyes of other nations."
His Eminence said that Shiite and Sunni Muslims share religious and ideological beliefs and that they have common interests. He added that the enemy is trying to reach its hegemonic goals by denying or discounting what Muslims have in common.
Ayatollah Khamenei said that persistent and vigilant resistance is the only way of defeating the spiteful enemies of Islam and the Islamic Ummah.