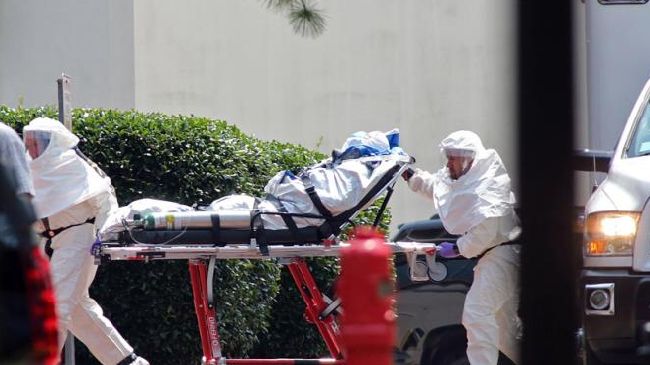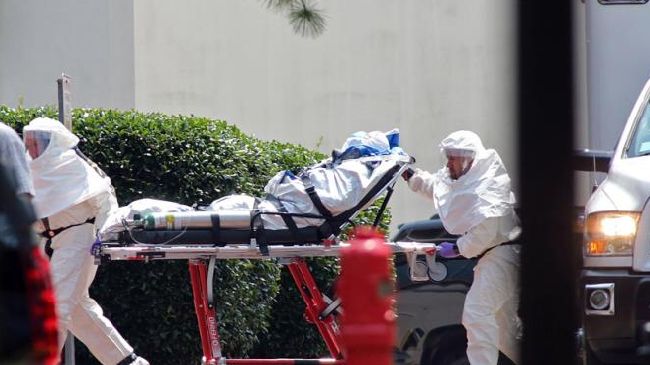 As fears grow in the United States over the spread of Ebola, a top US health official has warned that the deadly infectious disease could become the next AIDS epidemic.
"In the 30 years I've been working in public health, the only thing like this has been AIDS," Thomas Frieden, director of the US Centers for Disease Control and Prevention, told the heads of the United Nations, World Bank and International Monetary Fund gathered in Washington on Thursday.
"And we have to work now so that this is not the world's next AIDS," he added, calling for swift action to stop the spread of the Ebola virus.
Meanwhile, US Health and Human Services Secretary Sylvia Burwell said that people were frightened because Ebola "has a very high mortality rate. They're frightened because they need to learn and understand what the facts are about that disease."
"The nation is frightened, and people are frightened of this disease," Burwell added.
Twenty-three Republican and three Democratic members of the US House of Representatives have signed a letter to President Barack Obama, asking the State Department to impose a travel ban and restrict visas issued to citizens of Guinea, Liberia and Sierra Leone.
The letter also asked US health and border control officials to consider quarantine of 21 days for anyone arriving in the US from the Ebola affected countries.
The World Health Organization "is an organization of unelected bureaucrats and political appointees of foreign countries. It has no duty to protect the lives and well-being of Americans, as you do," the letter said.
According to the WHO, almost 4,000 people have died in the worst Ebola outbreak on record.
A West African man who was the first person diagnosed with Ebola in the United States died Wednesday in a hospital in Texas.
Thomas Eric Duncan, who was from Liberia, had been in critical condition for several days at the Texas Health Presbyterian Hospital in the city of Dallas.