Middle East
Syria
Prime Minister Inspects Work at Health Ministry, Stresses Importance of Meeting Citizens' Needs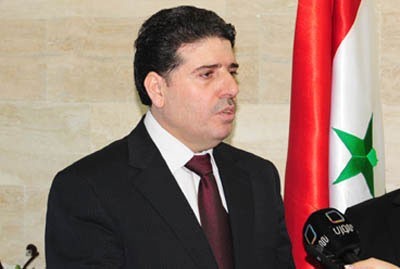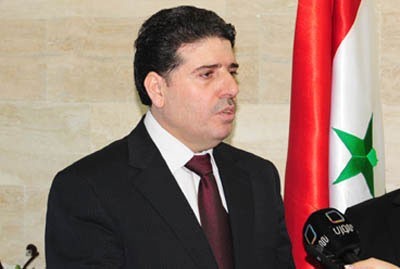 Prime Minister Dr. Wael al-Halqi inspected on Monday work at the Health Ministry and the efforts made to continue providing healthcare and health services to citizens, particularly in areas affected by the vandalism of terrorist groups.
During his tour of the Ministry, Dr. al-Halqi underlined the importance of the efforts of workers in the services sector to meet citizens' needs, particularly in hospitals, emergency services and healthcare centers, noting that these workers carry out their duties admirably despite the economic siege, media pressure and misleading campaigns leveled against these sectors.
The Prime Minister affirmed that the government will spare no effort to continue providing the requirements of health security and health services, stressing the need to continue providing health establishments' needs in terms of medicine and medical supplies, particularly in provinces that need them the most.
For his part, Health Minister Dr. Asaad al-Nayef said that his Ministry will intensify efforts to continue providing health services to citizens in cooperation with relevant sectors, particularly the civil sector, adding that the Ministry is working to provide the growing needs of health establishments to continue providing services to citizens.
He added that a new shipment of medical supplies and medicine, including equipment for dialysis, ultrasound and colonoscopy, in addition to incubators, operating tables and more, is due to arrive within the next two weeks.