Saudi Arabia
Prince Bandar attends anti-Iran meeting in Israel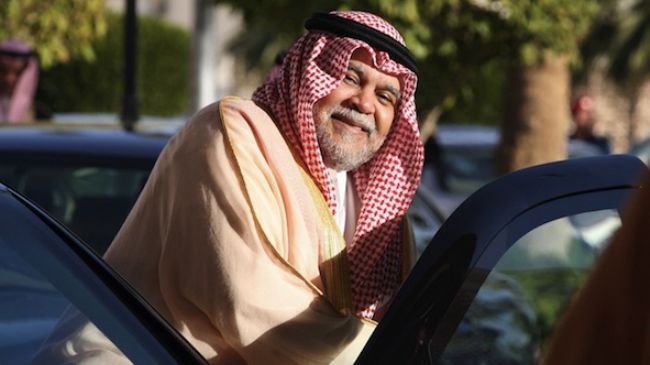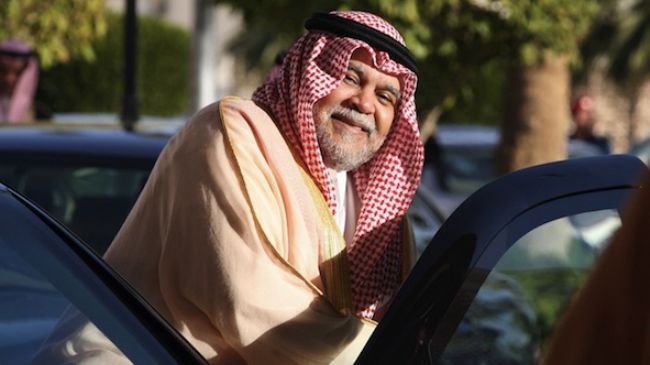 Saudi Arabia's intelligence chief, Prince Bandar bin Sultan, has taken part in a meeting in Israel to discuss possible improvement of relations between Iran and the United States with Israeli premier and French president.
According to Lebanese al-Hadath new website, the meeting was held in Tel Aviv last week, attended by Israeli Prime Minister Benjamin Netanyahu, French President Francois Hollande and Saudi spy chief.
The participants discussed plans on how to counter Iran's role in the region and also how to deal with possible improvement of ties between Tehran and Washington, the report said.
The three also stressed the need for strengthening Saudi Arabia's defense system, promoting intelligence cooperation with the kingdom, and planning military maneuvers in Jordan.
This came as a new round of talks between Iran and the five permanent members of the UN Security Council — Britain, China, France, Russia and the United States — plus Germany, is being held in the Swiss city of Geneva.
The Israeli regime has been exerting intense pressure on the Western countries to prevent a potential nuclear deal with Iran. Netanyahu has said that any deal between the two sides would be a "historic mistake."
During the last round of talks in Geneva, a first-step agreement was within reach but the position taken by French Foreign Minister Laurent Fabius in favor of the Israeli regime and a lack of commitment by US Secretary of State John Kerry spoiled the negotiations