Pro-government forces take control of old Gaddafi stronghold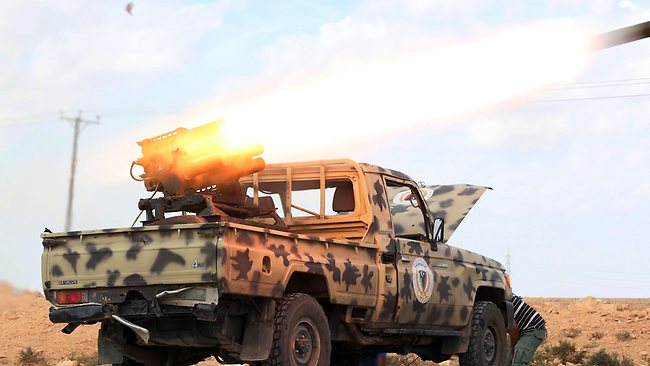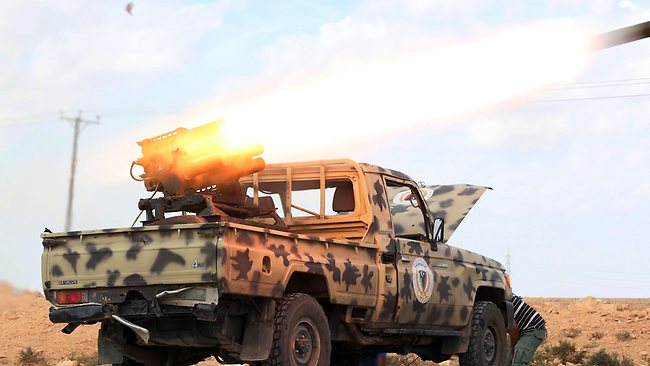 Forces loyal to the Libyan government have recaptured the town of Bani Walid, a traditional stronghold of former ruler Muammar Gaddafi, which had been under siege for nearly 20 days.
"On this day – October 24 – Bani Walid is free. There are no more Gaddafi militias inside," Reuters quoted Fathi Shahoud, a commander of the Libya Shield, aligned with the Defence Ministry, as saying.
The fighters shouted "Bani Walid is free!" on Wednesday as dozens of pick-up trucks crammed a roundabout and streets in the centre of the town which is located about 170 kms south of the Libyan capital Tripoli.
"Now we control the city and we will stay to ensure safety," Shahoud added.
Tensions rose between the rival sides after Omran Ben Shaaban from Misrata, who was credited with capturing Gaddafi last year, was kidnapped and shot in Bani Walid in July.
He was freed in critical conditions about 50 days later, but succumbed to his injuries while receiving treatment at a hospital in Paris in late September. His body was transferred to his hometown afterwards.
Libyans rose up against Gaddafi in a revolution in February 2011 and ousted him in August 2011.
The recent violence in Bani Walid has highlighted the ongoing disorder in the oil-rich North African Arab country.